AT&T SportsNet incorporates references to city's heritage blended with tech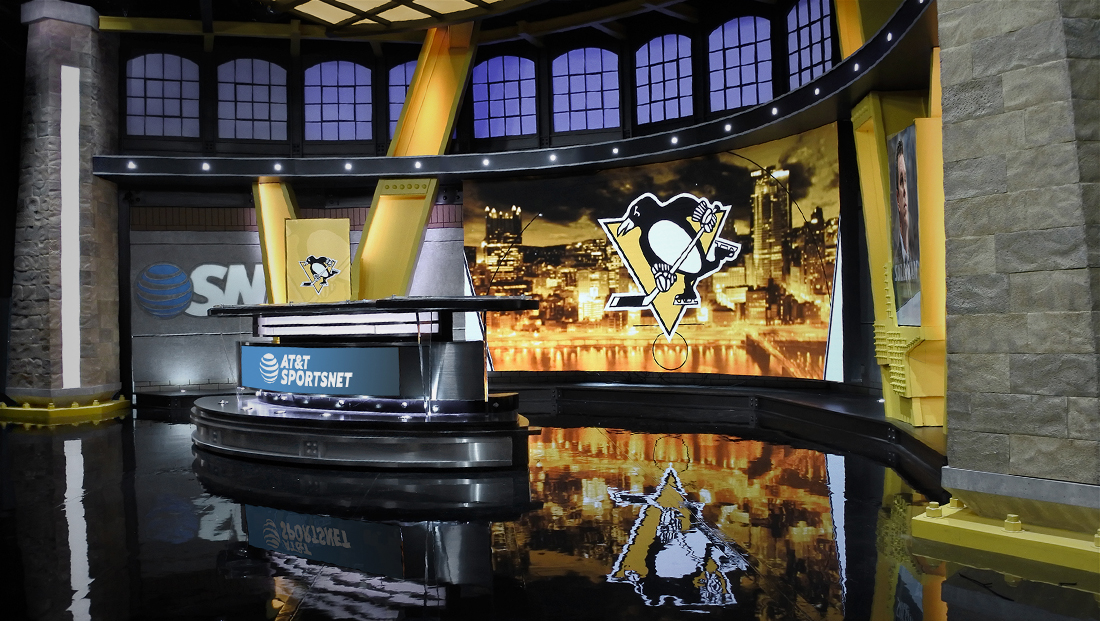 AT&T SportsNet Pittsburgh debuted a new set that combined technology with nods to the city's architecture in scenic elements.
To prepare for the new set, AT&T SportsNet removed a wall in its Pittsburgh studio to allow for a larger footprint. The result is 2,600 square feet of studio space, adding room for an additional scenic area.
In that space, Wayne Elliott of Studio 1 Group incorporated numerous references to the city's iconic yellow bridges through the use of faux steel beams and oversized bolts.
The yellow shade also visually references the city's NBA, NFL and NHL franchises — the Pirates, Steelers and Penguins, respectively — who all use gold as one of their team colors.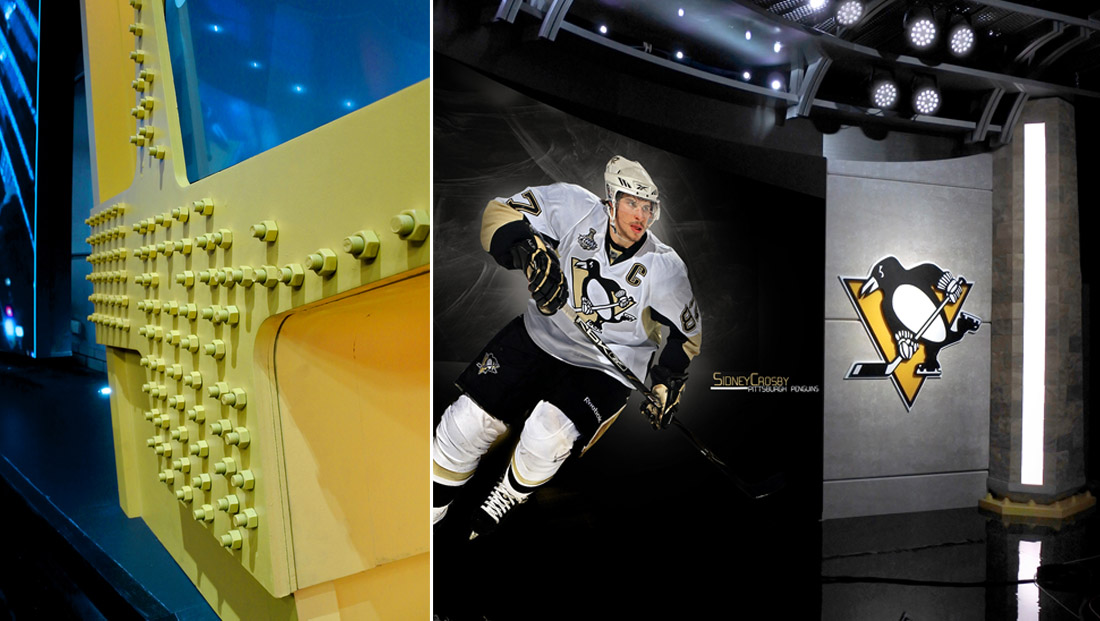 Solid faux stone, cables, and brick and concrete surfaces are borrowed from the bridges' support piers and industrial parts of the city.
The curved, industrial-style transom windows can be interpreted as references to the curves found in the city's bridges as well as elements found at the various sports arenas.
The set features a seven by five-foot video wall behind the main anchor desk, which itself also includes built-in LED Panels.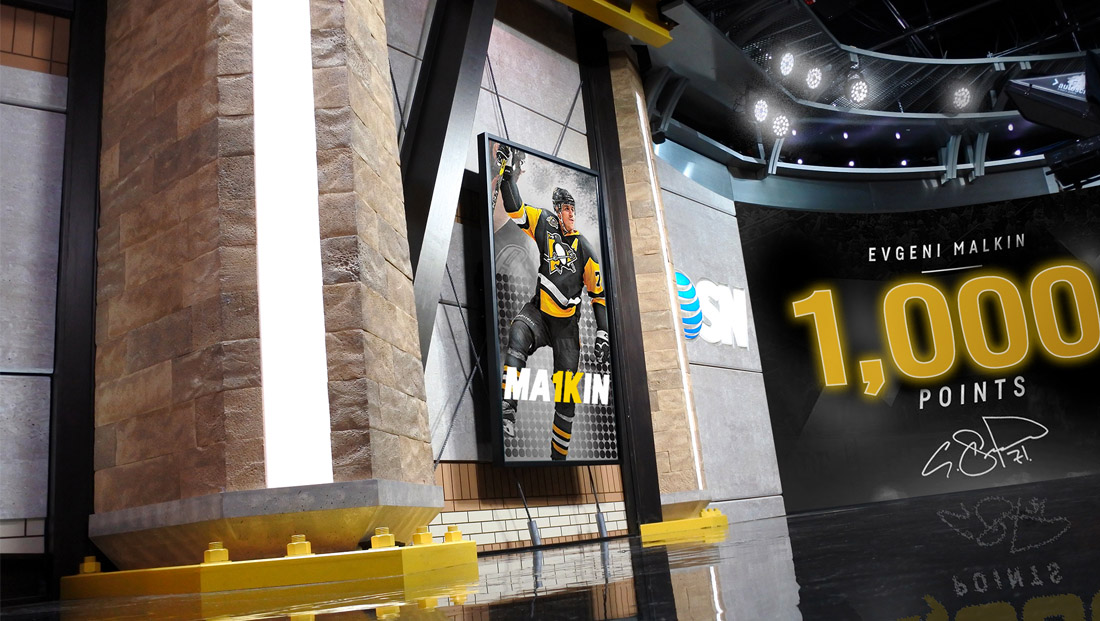 A 10 by 20 foot 1.9 mm LED video wall — dubbed "The Hub" — is, according to the broadcaster, the largest video wall at any regional sports network in the country. Overall, there are 310 square feet of LED walls in the studio.
Also included is Ross' Piero telestration system that can be used on an 86-inch touchscreen.
The set is lit by TV Lighting Design Inc. from a new grid with 60 new LED fixtures, including Chauvet Professional Ovation LED ellipsoidals, ColorDash Accent quad LEDs, and ColorDash Par-Quad 18 LEDs.
The set was fabricated in Atlanta by Turner Studios, with AV and LED integration from GrantAV.
Project credits