Networks celebrate the holidays by paying tribute to their teams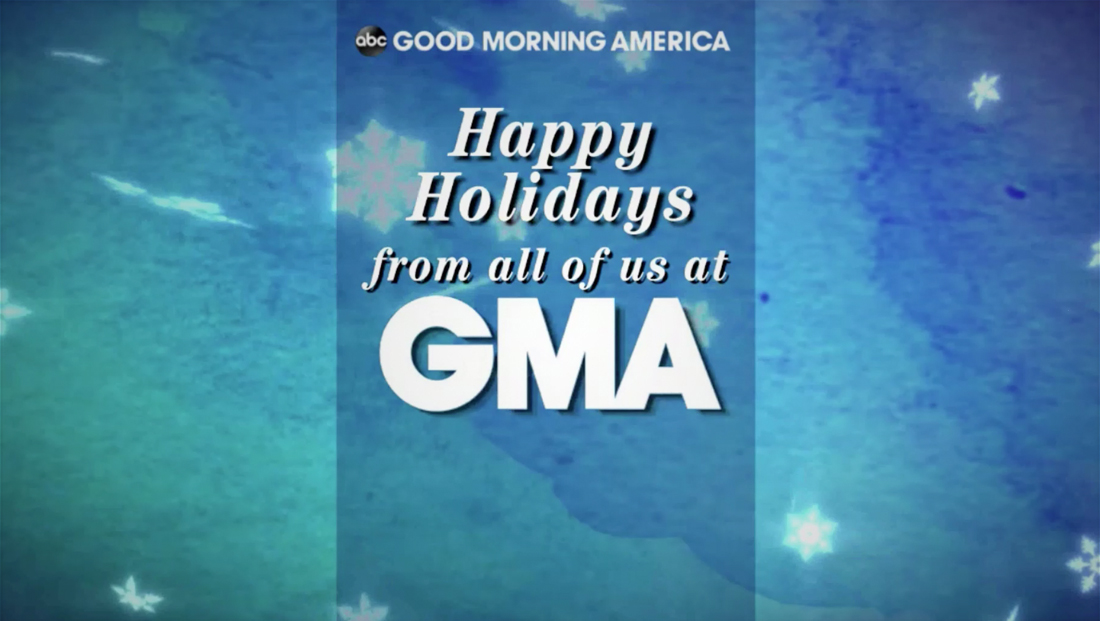 In America, the "big three" networks all typically pretape a Christmas Day edition earlier in the month with the main anchor team — and run it Dec. 25 unless there's major breaking news.
These shows typically leave "windows" for live news and weather updated to be inserted by someone working on Christmas day.
At the end of each broadcast, it's become a tradition for the broadcasts to run "full credits" as a chance to pay tribute to the behind the scenes members of the team (it's also a good way to kill time on a pretaped broadcast that's full of rather generic holiday stories).
ABC News' "Good Morning America" ran a movie style scrolling credits lists with photos running down the side spotlighting candid shots of crew members.
"CBS This Morning" opted to give each credit member their own time to shine on screen — as each person's name appeared on screen a photo, presumably contributed by the staffer, appeared on screen. The shots ranged from behind the scenes photos to ones of their family, kids and pets.
This made the "This Morning" credits — or, as the show put it, its "holiday card" — significantly longer.
It clocked in at about 11 minutes, nearly double ABC's six minutes and triple NBC's three minutes.
NBC's "Today" ran a scroll along the right side of the screen with candid photos in a window to the left.
Of the big three evening newscasts, only "NBC Nightly News" ran full credits during its actual broadcast this year. "NBC Nightly News" did also post a version similar to ones it's used in the past on Twitter, though the clip appeared to disappear from some versions of the platform without explanation.
Some newscasts, stations and networks opt to run full credits New Year's Eve or New Year's Day.
Other newscasts will run full credits throughout the year either as time allows or on a predetermined frequency, such as once a week, though these are obviously without the holiday theme.
Correction: An earlier version of this post indicated "NBC Nightly News" did not air its full credits on Dec. 25. It did, in fact, air on earlier feeds.