ABC celebrates Robin Roberts 30th anniversary with mini documentary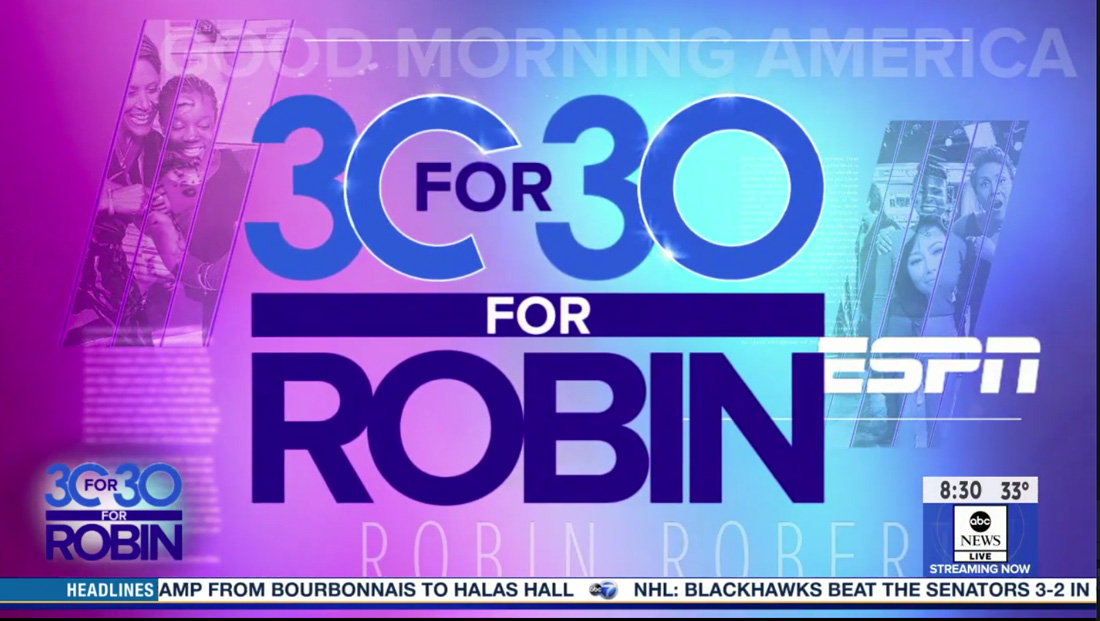 "Good Morning America" celebrated co-anchor Robin Roberts' 30th anniversary with ABC and Disney Jan. 15, 2020 with a special retrospective segment produced by ESPN, where she started her national career.
Robin Roberts celebrates 30 years with ABC and Disney https://t.co/BOY38Hfz2k #TVNews #BroadcastNews

— TVNewsMix (@TVNewsMix) January 15, 2020
Roberts joined ESPN in 1990 and gradually began appearing on ABC in both sports and non-sports roles.
It's worth noting that in the segment, "GMA" references it being Roberts' 30th year "with Disney."
However, Disney didn't acquire its stake in ESPN until 1996 — six years after she started there — so it's probably more accurate to say it's her 30th year with ABC and Disney family (ABC/Capital Cities, as it was known then, bought into ESPN in 1985).
To pay tribute to Roberts' trailblazing path in sportscasting and later years at ABC, ESPN compiled a special package under its "30 for 30" documentary series branding.
The package included clips from the ESPN and ABC archives — which is a bit of a tour down memory lane of the set and graphic design at both networks.