K.C. Fox prepares for Chiefs' Super Bowl appearance with special promo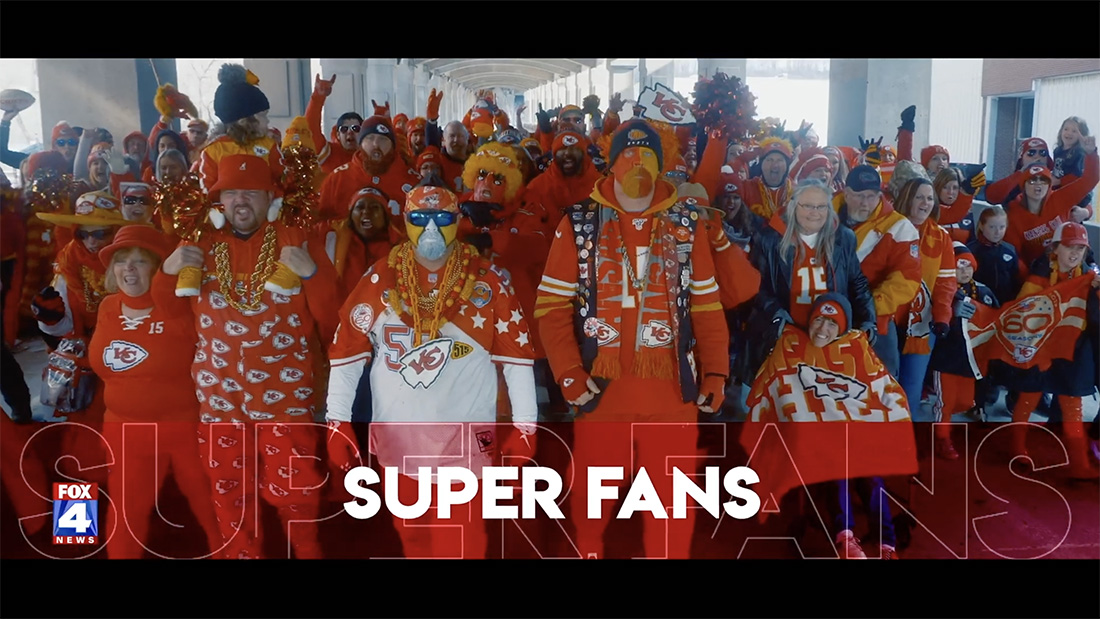 To promote the Kansas City Chiefs' upcoming Super Bowl match up against the San Francisco 49ers, Fox 4 has released a special version of its "Our KC" promo campaign.
This spot, filmed in the West Bottoms of K.C. includes "super fans" cheering on the Chiefs as sports anchors Rob Collins and Harold Kuntz plus news anchor Loren Halifax, Pat McGonigle, Abby Eden, Mark Alford walk through the crowd.
The spot ends with the whole group doing the Tomahawk chop, a Chief's game day tradition.
WDAF's internal creative team lead by Danielle Ray with Dan Horner, Taylor Mefford and Eric Houser, created the spot.
Super Bowl LIV is Sunday, Feb. 2, on Fox.