Kansas City station marks 70 years with image campaign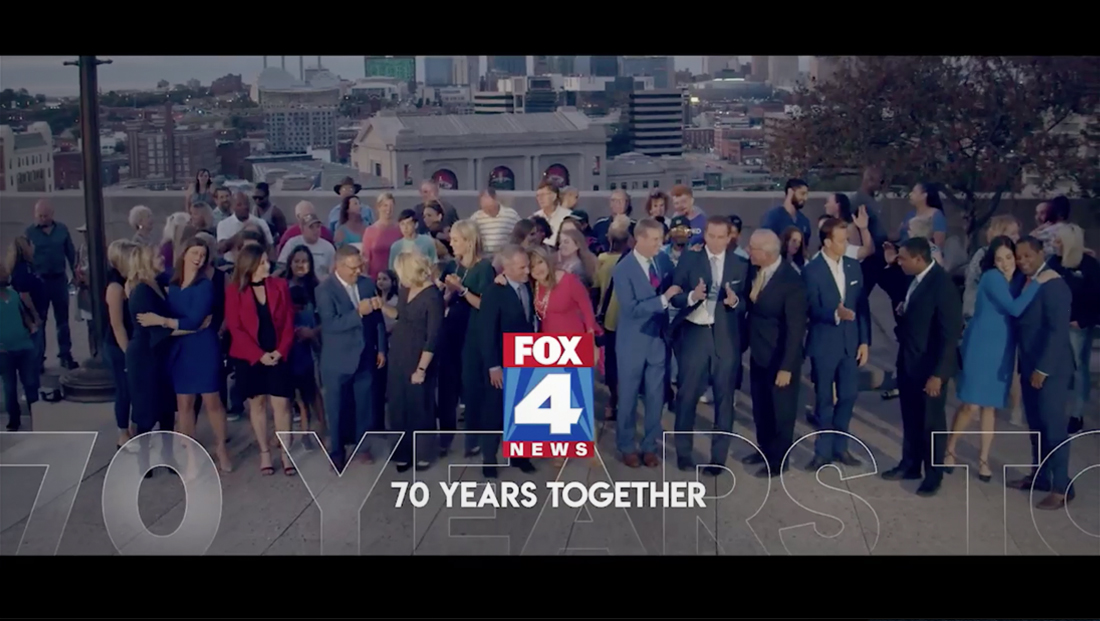 WDAF, the Nexstar owned Fox affiliate in Kansas City, Missouri, is marking its 70th anniversary with an image campaign built around the tagline "70 years together."
The campaign, called "Our KC," includes an original song from Stephen Arnold Music that, through lines such as "we are rebels," "we are stars," "we are colors" and "we are love" all linked to the lyric "this is you and me."
The song is accented by "hey, yeah," lyrics that are emphasized with glassy on screen typography, as is "you and me."
For visuals, the station's Danielle Ray and Dan Horner used a variety of shots taken from around the Kansas City area and featuring a variety of activities.
There are also colorful bars added in the spots' letterboxes.
Shots also include the station's on air talent walking together and, at the end of each spot, standing together as a "big family" standing on the outdoor plaza of the city's World War II memorial, providing a sweeping view of the city including Union Station and Kauffman Center for the Performing Arts in the background.
The station logo and a small white version of the "70 years together" tagline appear — in addition to an oversized outline version running along the bottom of the screen.
Multiple versions, including the :60, :45, :30 and :10 ID shown here were created.
Some, like the :45 version included here, focus on a specific theme, in this case, arts, culture and creativity, hinging off the "colors" reference in the song.