Networks turn to animation to recreate fatal Kobe Bryant crash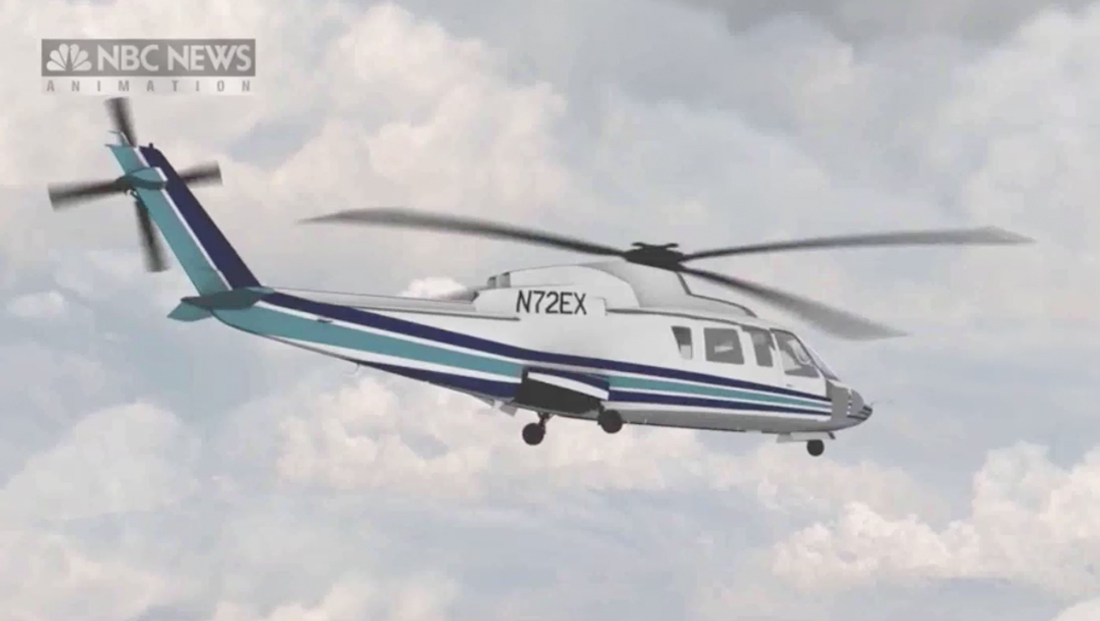 The "big three" networks used a combination of maps and animations to illustrate the fateful helicopter trip that would eventually take the life of former NBA star Kobe Bryant and seven others.
"NBC Nightly News" included an "NBC News Animation" of the helicopter, showing its elevation changes and eventual dissent. The same segment was used on "Today" the next day.
"ABC World News Tonight" used an animation as well, overlaid with transcripts from air traffic control.
A similar version was used the next morning on "Good Morning America."
"CBS Evening News" aired a timeline of events along with transcripts of radio chatter without a full blown animation, but did use one of the vertically mounted wild video monitors in its Washington, D.C., studio to showcase the Time magazine tribute cover featuring Bryant.
By the next morning, "CBS This Morning" had an animated recreation.