Networks tally up senate vote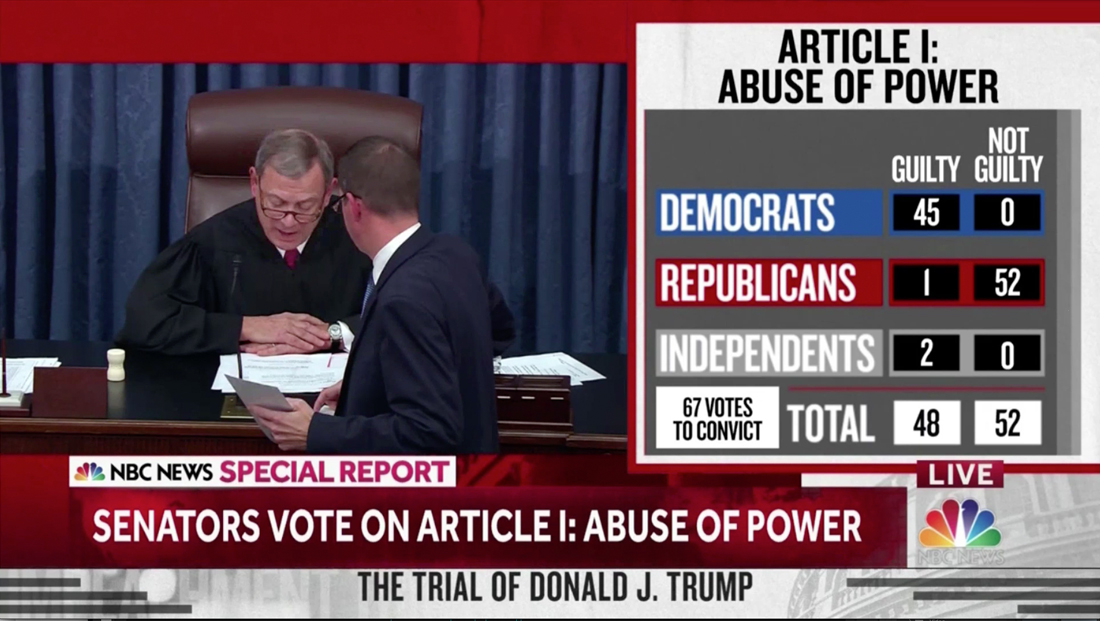 Despite the outcome of Donald Trump's impeachment trial in the senate all but assured, formality dictates that each article needs to go through a public roll call vote — and the networks carried it live.
NBC News cut in and, as each member of the senate was called for his or her vote, a chart on the right side updated with the current vote count.
NBC opted to divided votes by not only "guilty" or "not guilty" but also buy democrats, republicans and independents.
It also included totals for the question of guilt or not as well as a helpful reminder that 67 votes were needed to convict.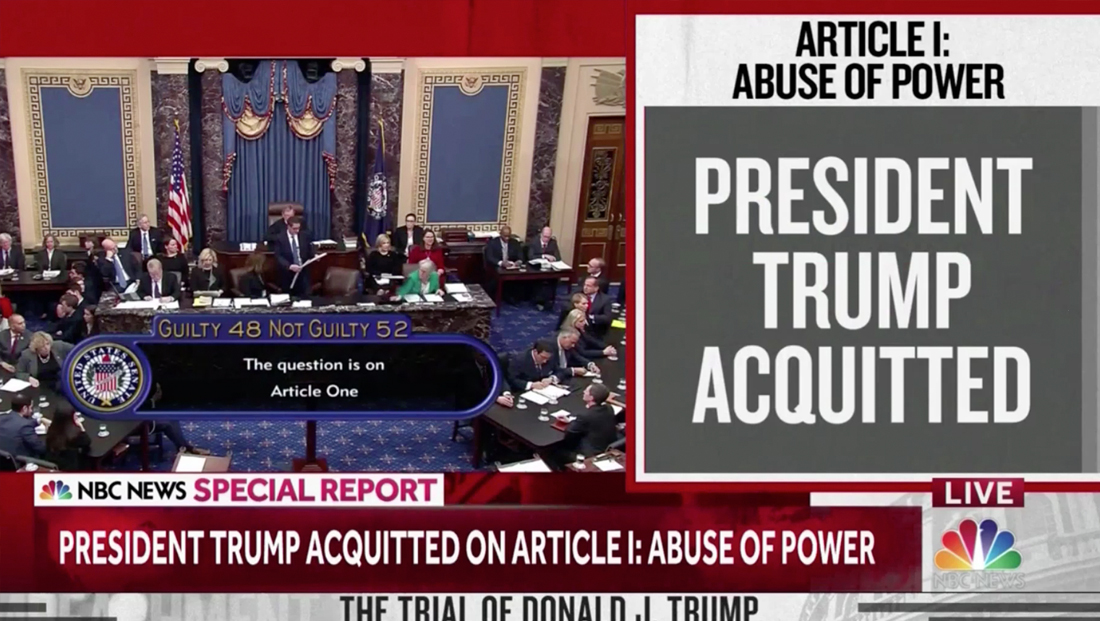 When the vote finished, the network added a screamer style headline to the box proclaiming the acquittal.
ABC News used its new special report open and also split screened the action — with the right side showing total vote counts, but not broken down by party or with a reminder of the votes needed to convict.
CBS News used an approach similar to NBC, breaking down votes along party lines but also did not include a note about how many votes were needed to reach the require two-thirds.
Fox, at least in the Chicago market, randomly cut into coverage about six minutes past the top of the hour, using what appeared to be a simulcast of its sister cable network's coverage.
That's a departure from previous impeachment trial coverage — where WFLD, a Fox owned station, used its own team to host.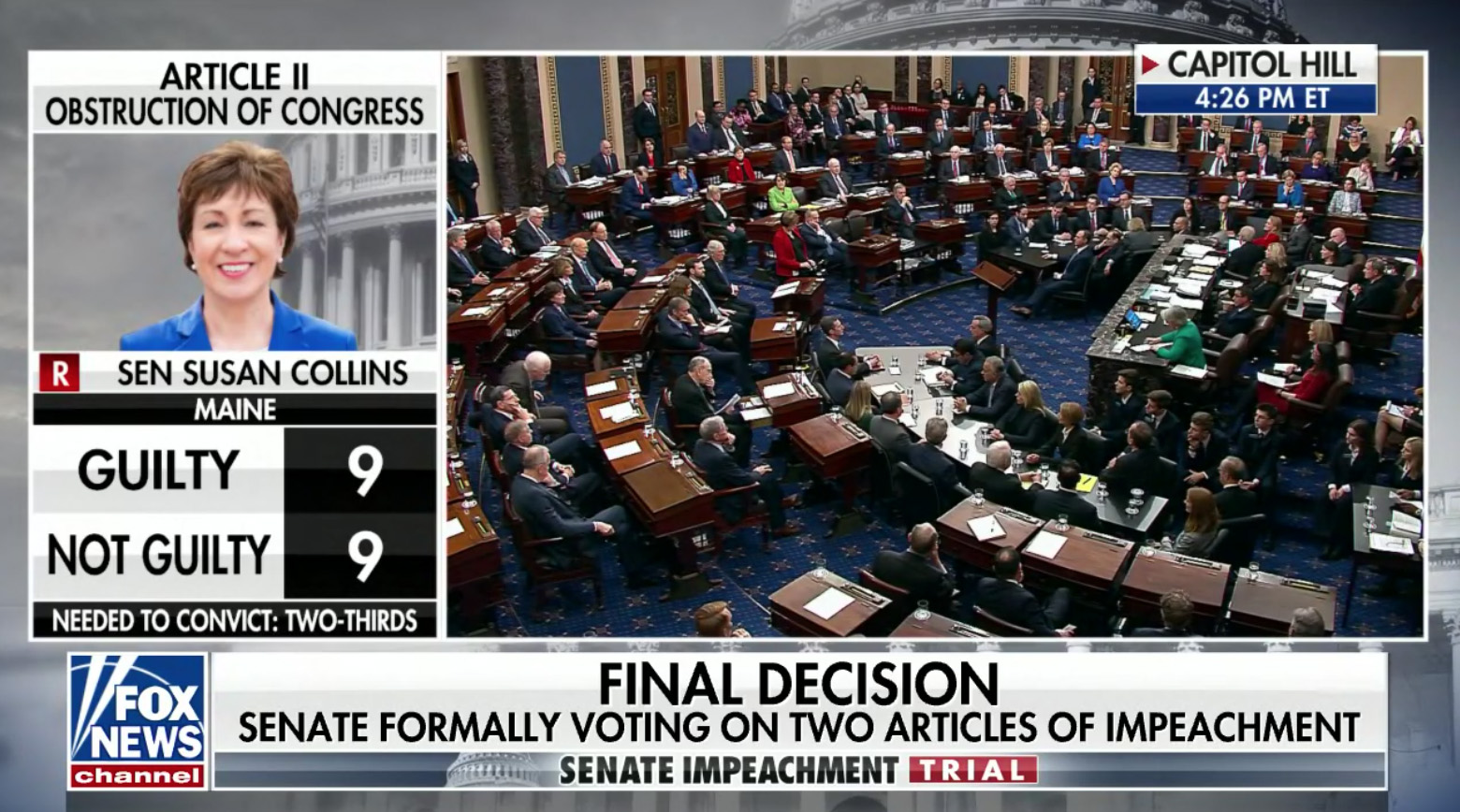 WFLD's cable channel cousin, meanwhile, did not tally votes by party but did add a photo of each senator.
Its sidebar style graphic also noted two thirds were needed to convict — but did not provide the exact number that equals.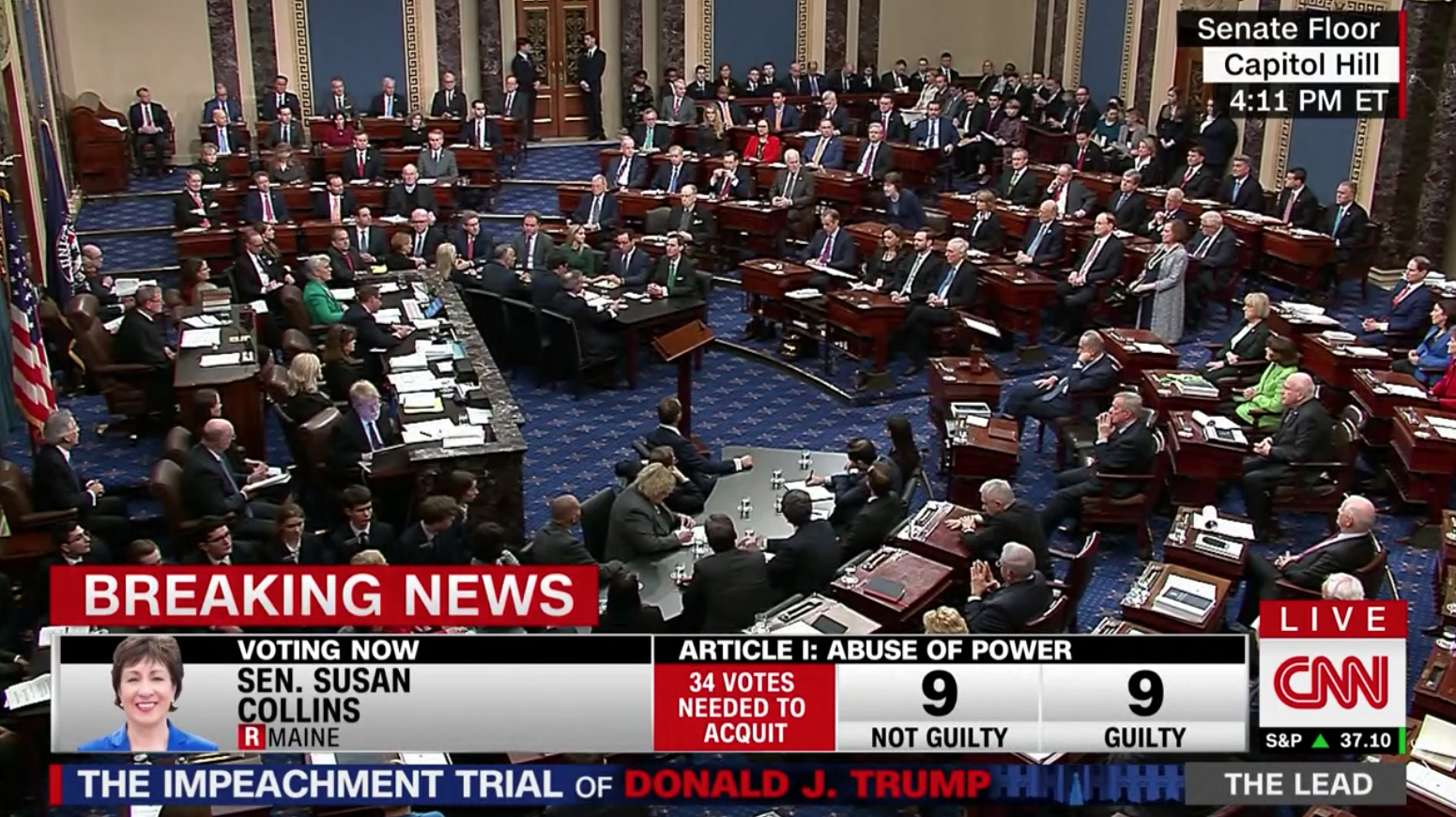 CNN went a different route than the other networks — opting to run vote tallies, without party classifications, along with a photo of each senator along the bottom of the screen.
The cable network also noted that there were 34 votes needed to acquit — as opposed to the 67 needed to convict.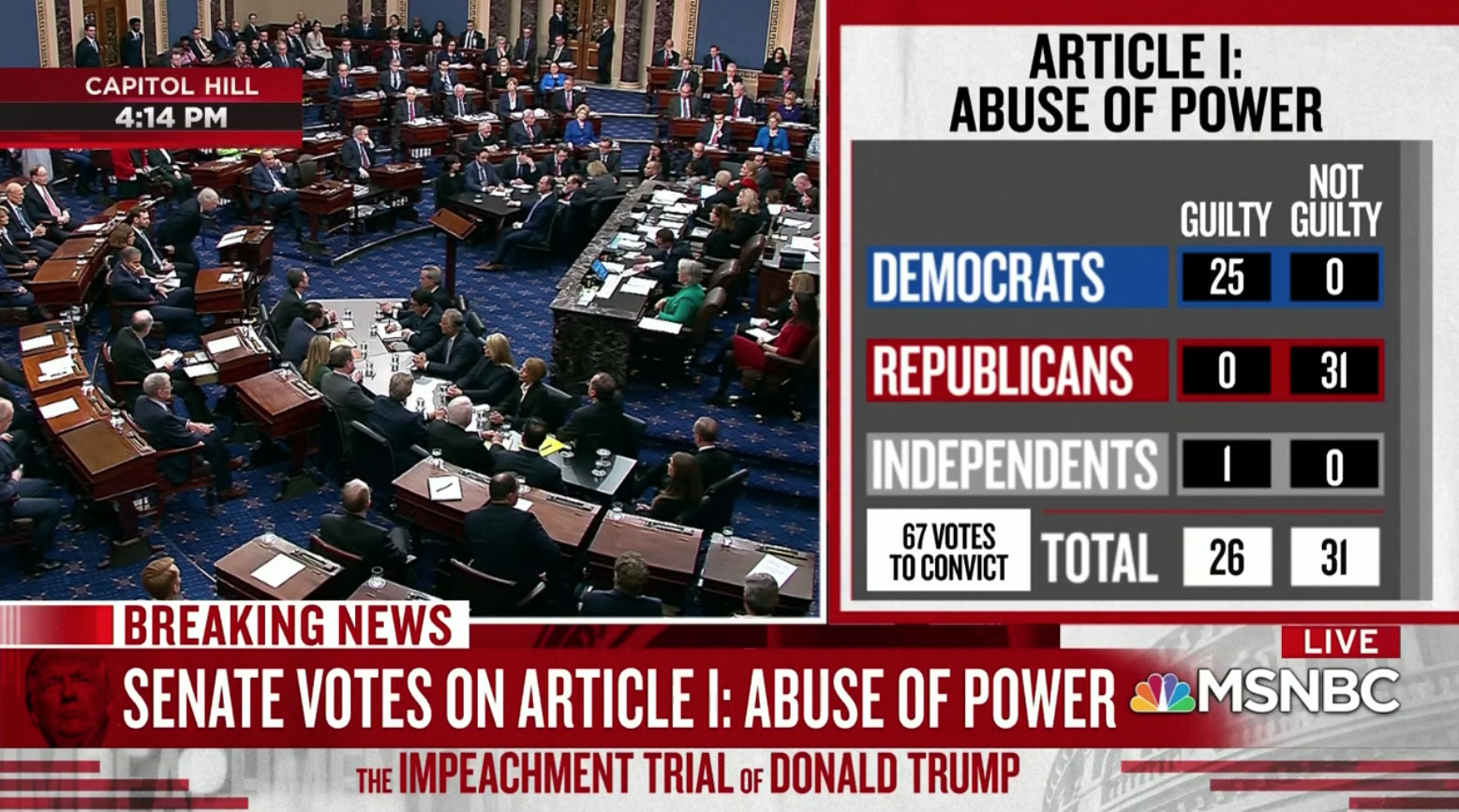 MSNBC, meanwhile, used a similar layout to NBC, but with its own lower thirds and slightly different background imagery.