Sinclair partners with Avid, Sony and Marquis on 5G acquisition workflow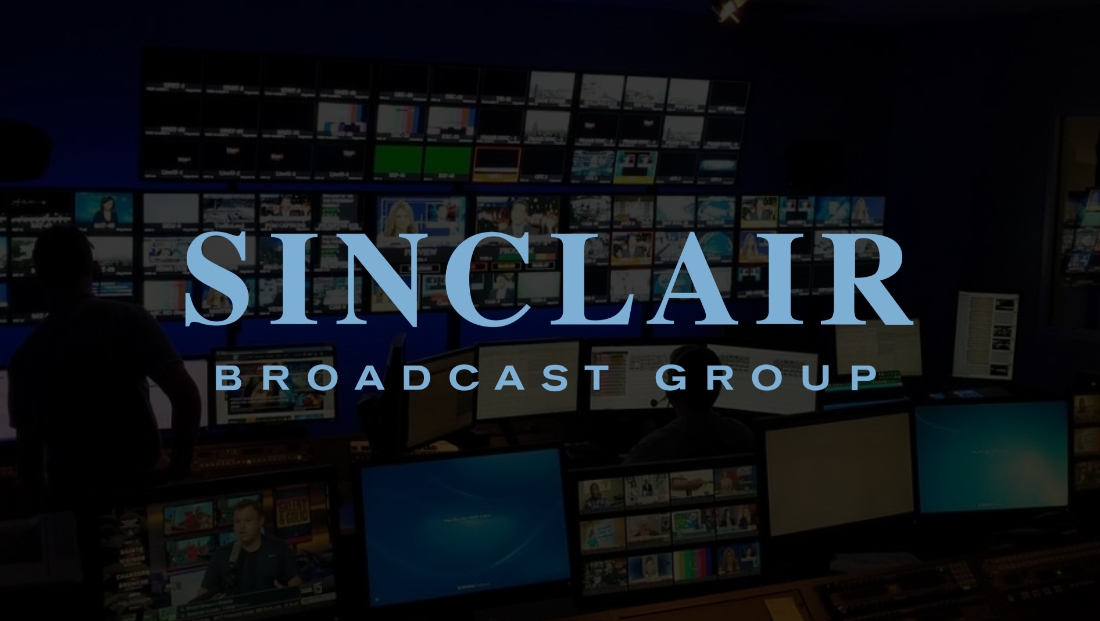 Subscribe to NewscastStudio's newsletter for the latest in broadcast design, technology and engineering delivered to your inbox.
Sinclair Broadcast Group is implementing a new cloud-based news and acquisition workflow combining technologies from Avid, Sony, and Marquis Broadcast. The new system uses 5G networks to lower connectivity costs and streamlines metadata acquisition.
Sinclair aims to "democratize news acquisition" by enabling fast content delivery to production centers, Ernie Ensign, AVP, news technology and operations, noted in a release.
To achieve this, Sinclair is utilizing Avid's MediaCentral news production platform paired with Sony cameras and camera to cloud solution, C3 Portal, with Marquis for complex workflow integrations.
Ensign noted that the new system offers significant business and operational benefits including faster turnarounds and automatic delivery of structured metadata to newsrooms. By optimizing workflows and refining technologies across six stations, Sinclair is working toward accessing all content in near-real-time. Future steps will focus on improving compression efficiency, reducing bandwidth consumption, and enhancing metadata transparency.
A key aspect of Sony's C3 Portal news workflow is the automatic preservation and enrichment of metadata from the origination point. The C3 Portal pushes metadata to the camera before shooting begins, maintaining it throughout the production process. Future workflows will also maintain rights information and genealogy automatically from creation to archiving.
A crucial component of the new workflow is the ability to send proxy video back to the news production center rapidly via 5G networks and Sony's C3 Portal. The Marquis integration enables an 'edit while record' feature in Media Composer, allowing stories to be edited when the proxy file starts ingesting.
"The pressure to deliver content and get editors cutting faster is relentless. The focus of Avid's partnership with Sony and Marquis is to pioneer new ways to quickly ingest proxy media with metadata and fetch only the required high-resolution media in a sequence," said Ray Thompson of Avid.
"The combined offering enables lens-to-first-edit workflows to flow from Sony cameras, through Sony's C3 Portal leveraging Marquis software to deliver proxy media and camera metadata into Avid on-premises or cloud-deployed production solutions. This includes sending content into Avid Production Asset Management environments to simplify news and sports workflows or sending content directly into the Avid Edit On Demand SaaS platform in the cloud."
The new workflow automates the extraction of sequence information from the Avid low-res proxy edit, resulting in a 90% reduction in 5G data transferred and network bandwidth required. The high-res content replaces the low-res content in the timeline, transforming news production.
The latest in design, production and engineering
Subscribe to NewscastStudio for the latest delivered straight to your inbox.