Pa. stations bring back channel numbers on newscasts, some of which are simulcasted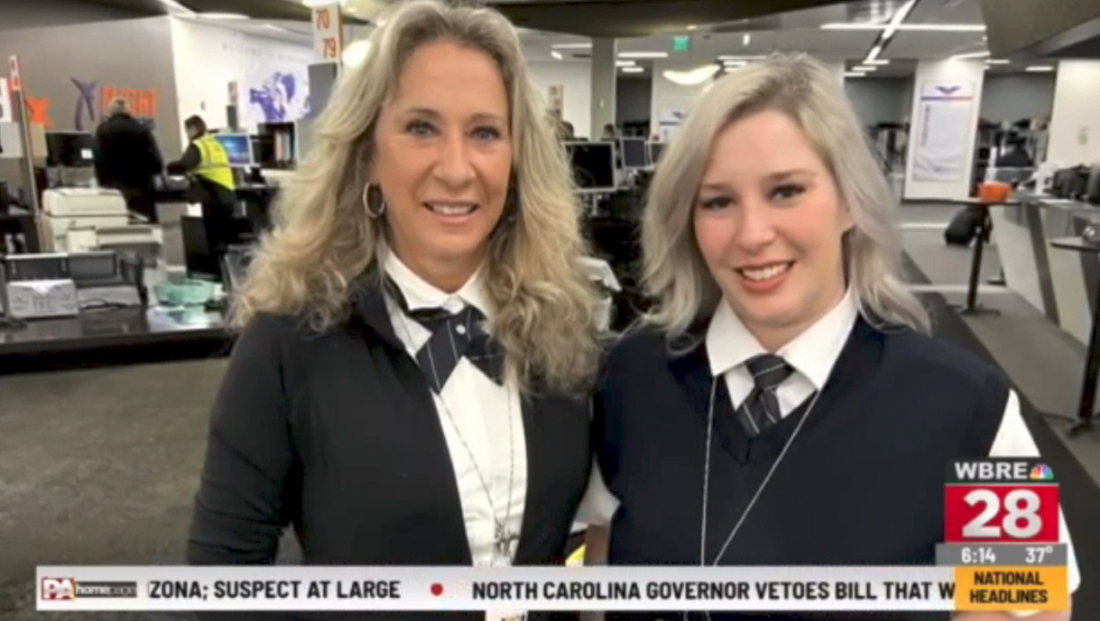 WBRE and WYOU, the NBC and CBS affiliate in the Scranton–Wilkes-Barre, Pennsylvania market have restored their channel numbers in their newscast bugs.
WBRE, which is owned outright by Nexstar Media Group, and WYOU, which is owned by Mission Broadcasting but operates under a shared services agreement with Nexstar, have cycled through numerous branding and news formats as part of attempts to gain ground against market leader WNEP, though none have proven successful.
ABC affiliate WNEP, which is owned by Tegna, has long dominated local news in the market, at one point even becoming the highest-rated local newscast in the country.
In the past, WBRE has branded as "28 Eyewitness News" and "28 News," while WYOU has used "22 Action News" and "News 22." Both stations have also used other names, but without the channel number component.
In 2002, the stations began simulcasting morning and midday newscasts under the generic names "Pennsylvania Morning" and "Pennsylvania Midday." However, both stations still inserted their own, unique bugs and kept separate identities outside of these programs.

In the new arrangement, each channel still features the rectangular "Eyewitness News" logo in the lower right of the screen but it rotates on a loop to reveal a taller red box housing either "28" or "22" and capped with a black bar with the station's call letters and network logo.
In some ways, the visual is a bit odd because the bug box becomes higher when it rotates (taken literally, one would be least wondering where the upper part of the numbered design is when the shorter "EW" logo is shown).
The effect of being able to insert a different bug on each station is achieved because each station has a separate feed coming from master control that is then either sent to the antenna or pushed to cable and satellite providers for broadcast.

Later, the stations would update their shared social media profiles (typically known as either "Eyewitness News WBRE WYOU" or @wbrewyou) with a dual logo showing both numbers side-by-side.
While so TV stations, such as Arkansas' KHBS–KHOG use two numbers in their logos, this is because two separate channel numbers, typically over the air, are used to carry the same signal (in the case of KHBS-KHOG, it carries the ABC affiliation on Channels 40 and 29, branding as "40/29" on air), with KHOG considered a satellite station of KHBS. Another example, "9&10 News" in Michigan, recently debuted a new logo.
This is distinct from what WBRE-WYOU are doing because, while the two do share some locally-produced programming, they are still two separate stations with separate licensees and network affiliations.
The numbers are placed in a bold sans serif typeface. WBRE previously used a mix of both sans serif (something similar to Helvetica) and serif fonts for its number (that latter was what is probably one of the most unique channel logos), while WYOU has used Trajan in recent years — with a circle "22" logo prior to that.
In 2009, after WYOU tried an unsuccessful attempt at an interactive newscast, it was announced WYOU would stop producing its own local news, a move that resulted in lost jobs.
WBRE began producing news under the "WBRE Eyewitness News" name before dropping the call signs from the branding so that newscasts could be simulcast on WYOU during select times. WYOU also began carrying newscasts that did not appear on WBRE, still under the "Eyewitness News" name.
WBRE previously used the "Eyewitness News" branding from 1994 to 2000, though in the form of "28 Eyewitness News." It also was known as just "WBRE News" for a period.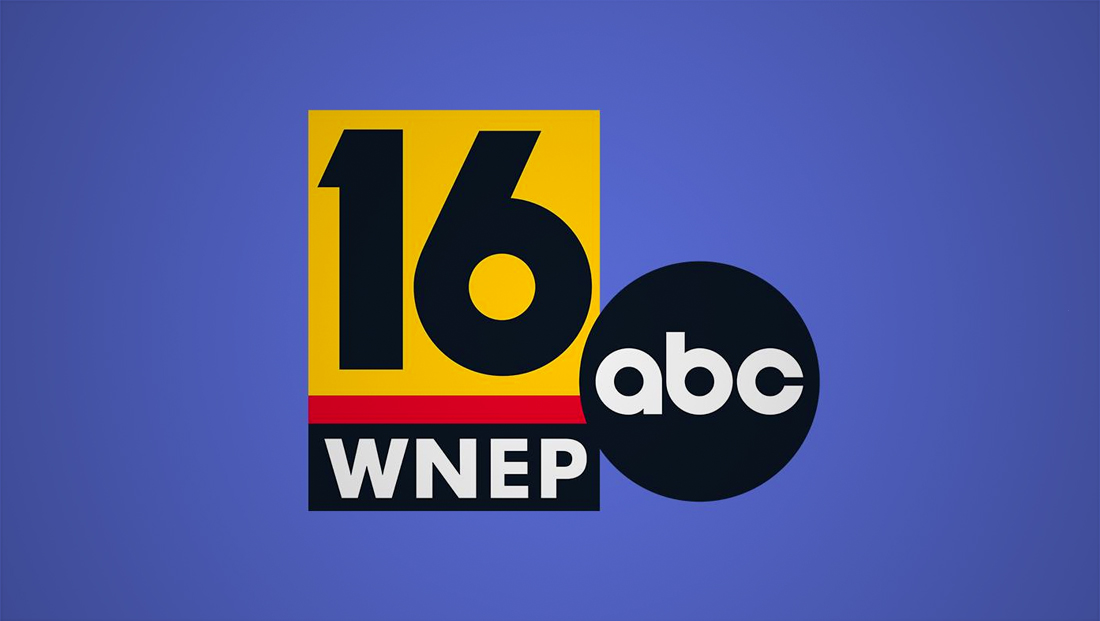 The new approach of at least subtly including references to the channel numbers does put the station more in line with WNEP, whose Channel 16 number is well known in the area. It brands its newcsasts as "Newswatch 16" and franchises include "Action 16," drone "SkyCam 16," "Healthwatch 16," "Stormtracker 16 Backyard Forecast" and "Stormtracker 16." One of the only primary franchises not to use "16" in regular branding is sports, though it does offer a feature called the "Super 16 Countdown."
Mic flags at the station feature a bold "16," whereas WBRE-WYOU use Eyewitness News ones.
Scranton-Wilkes-Barre is a heavily mountainous region so it relies heavily on a networks of translators and cable and satellite distribution, meaning viewers have to tune to a variety of channel numbers to get WNEP, WBRE or WYOU, whether over the air or on a retransmitted signal.
Many viewers, however, still have close links to the the "official" channel numbers, particularly WNEP's 16, and appear to be able to get over the differences in numbers assigned to each station. In some cases, either by coincidence or prior arrangement a pay TV provider will offer a channel on a number that has some link to the OTA number, such as putting Channel 16 on Channel 6.
Neither station appears to be making any significant effort to rebrand newscasts with the numbers beyond the bugs, though viewers report that promos that air on either WBRE or WYOU have been mentioning the channel number more for some time now.
WYOU and Mission also happen to be embroiled in a retrans dispute with DirecTV and Dish Network as of May 2023, meaning the station is black on those services. This means that local viewers who subscribe to those services can't see any content on WYOU, including CBS programming, via the satellite feeds.
Instead, they would have to turn to either an over the air signal, if possible, or tune to WBRE to watch any simulcasted news or watch the Eyewitness News stream online (which is delayed two hours outside of the station's mobile apps).
The latest in design, production and engineering
Subscribe to NewscastStudio for the latest delivered straight to your inbox.