CBS News Now
Location:

Various

Affiliation:

Various
























Motion graphics for ten local newscasts that debuted across CBS-owned stations on Monday, July 18, 2022.
The newscasts are all branded around the word "Now" and air in either the 9 or 10 p.m. local timeslot on independent, CW or MyNetworkTV-affiliated stations owned by CBS News and Stations.
In cities where the group owns the CBS affiliate, the newscasts are branded as "CBS News (Market Name) Now." In markets where it does not have a news operation, the broadcasts use "(Market Name) News Now," removing the "CBS News" reference.
The design follows the "deconstructed eye" motif CBS began rolling out in 2020 across news, sports and entertainment. The package shares elements with the CBS News Streaming Network, such as the lower third, bug, and design motifs.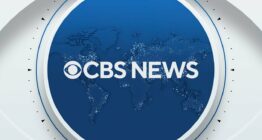 Motion Graphics
CBS News Streaming Network
View a gallery of this project…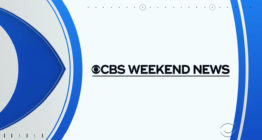 Motion Graphics
CBS Weekend News
View a gallery of this project…