BBC Sport Wimbledon (2017 – 2020)
Location:

London, United Kingdom

Affiliation:

BBC Sport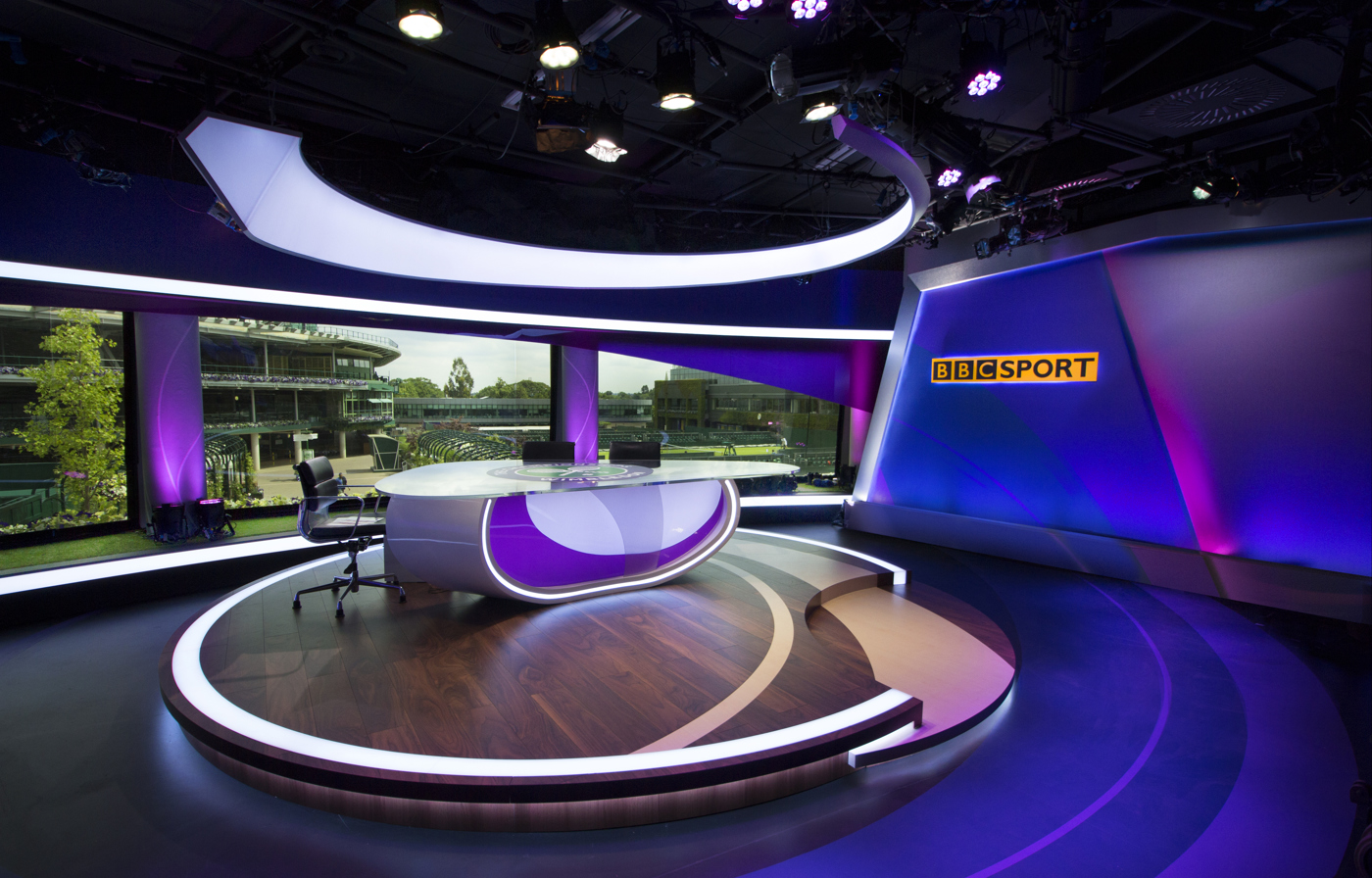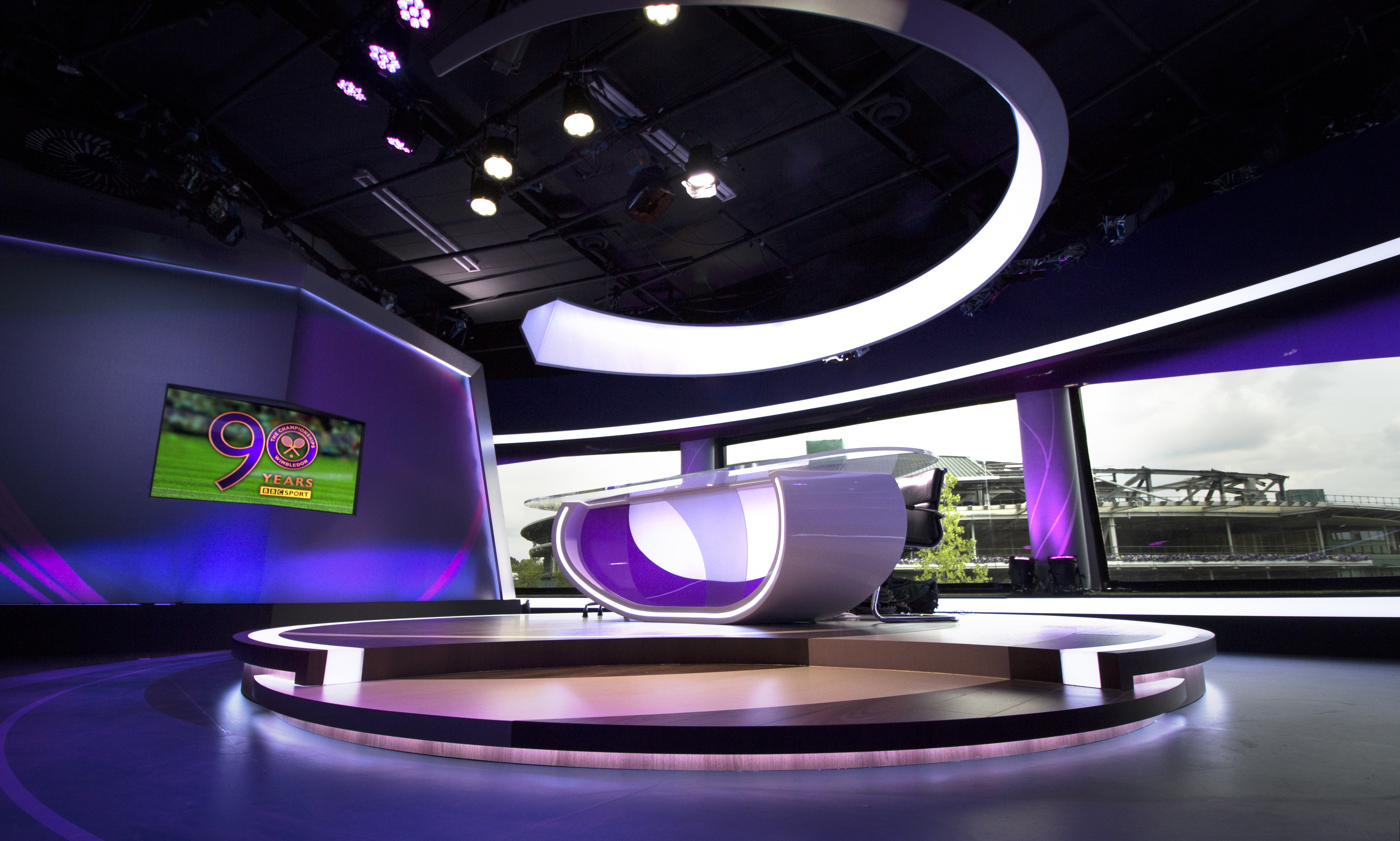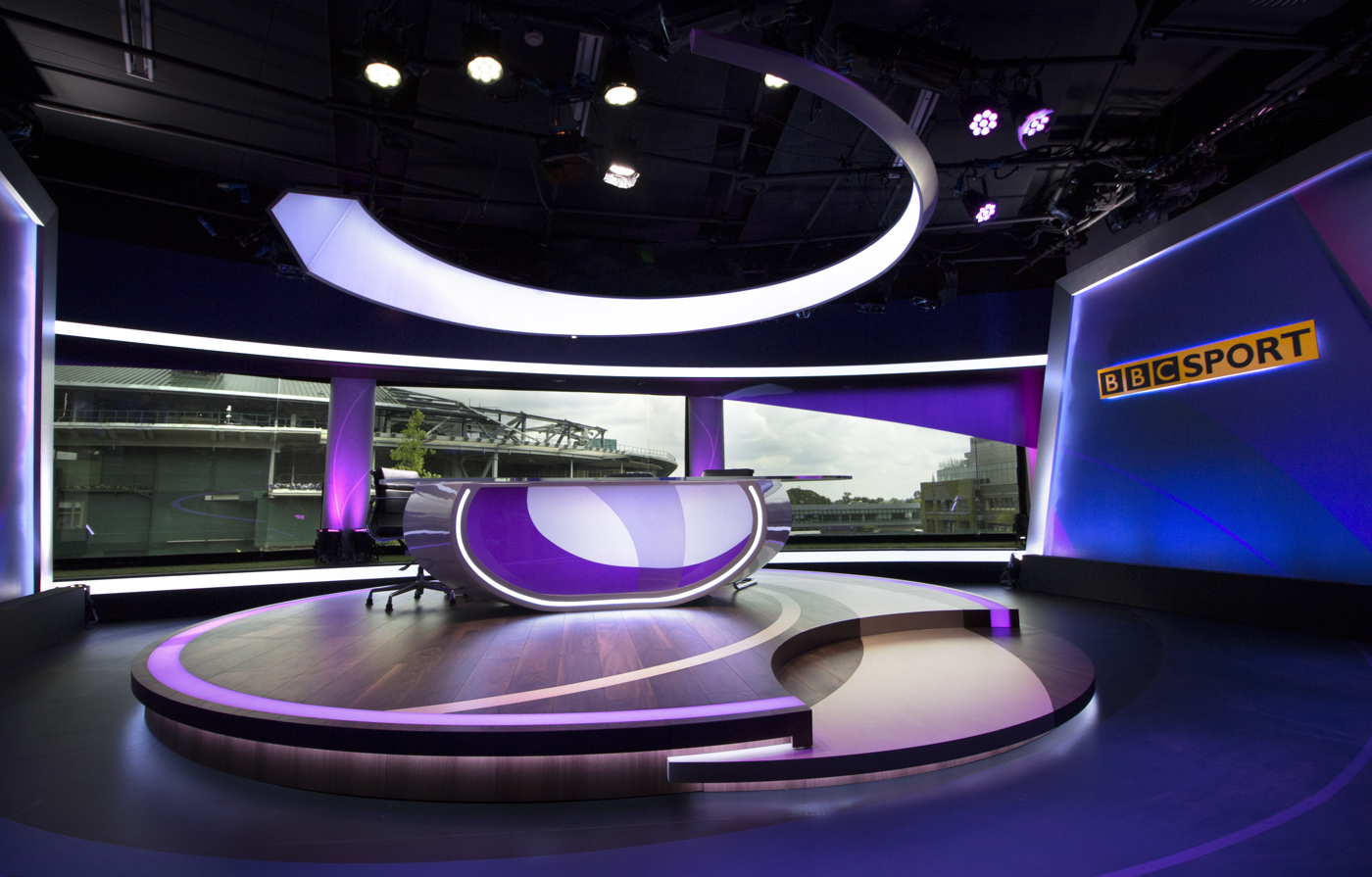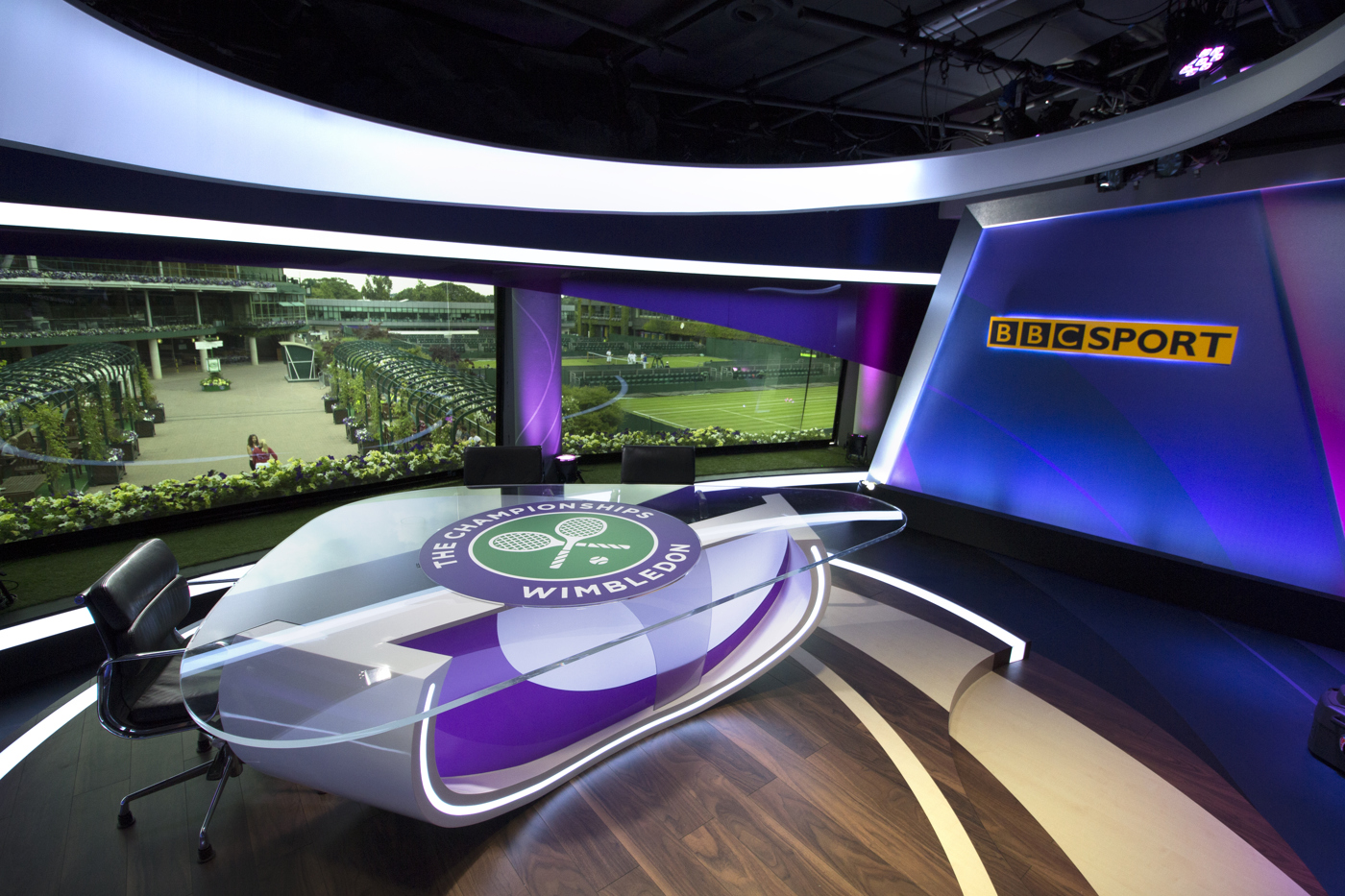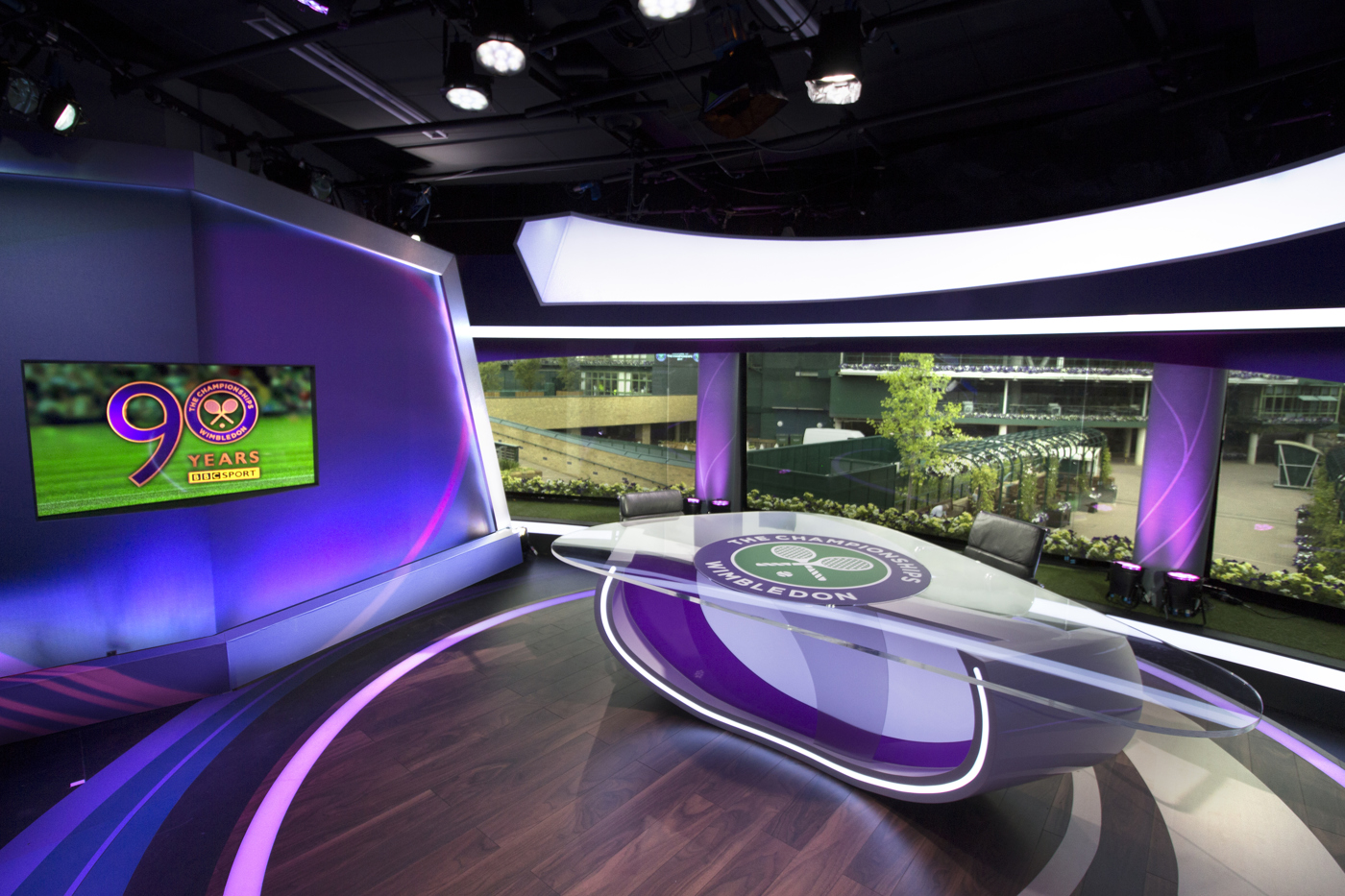 Studio used for BBC's 2017 – 2020 Wimbledon tennis coverage, located at The All England Lawn Tennis and Croquet Club in London.
The design concept was to capture the energy of tennis by physically and visually referencing the motion of a swinging racket or the arc trajectory of a ball. These are expressed in the various "swoosh" patterns on the ceiling, in the desk and on the floor.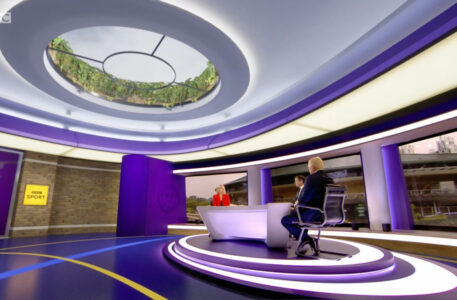 Set Design
BBC Sport Wimbledon
View more images of this project...