KOIN
Location:

Portland, Oregon

Affiliation:

CBS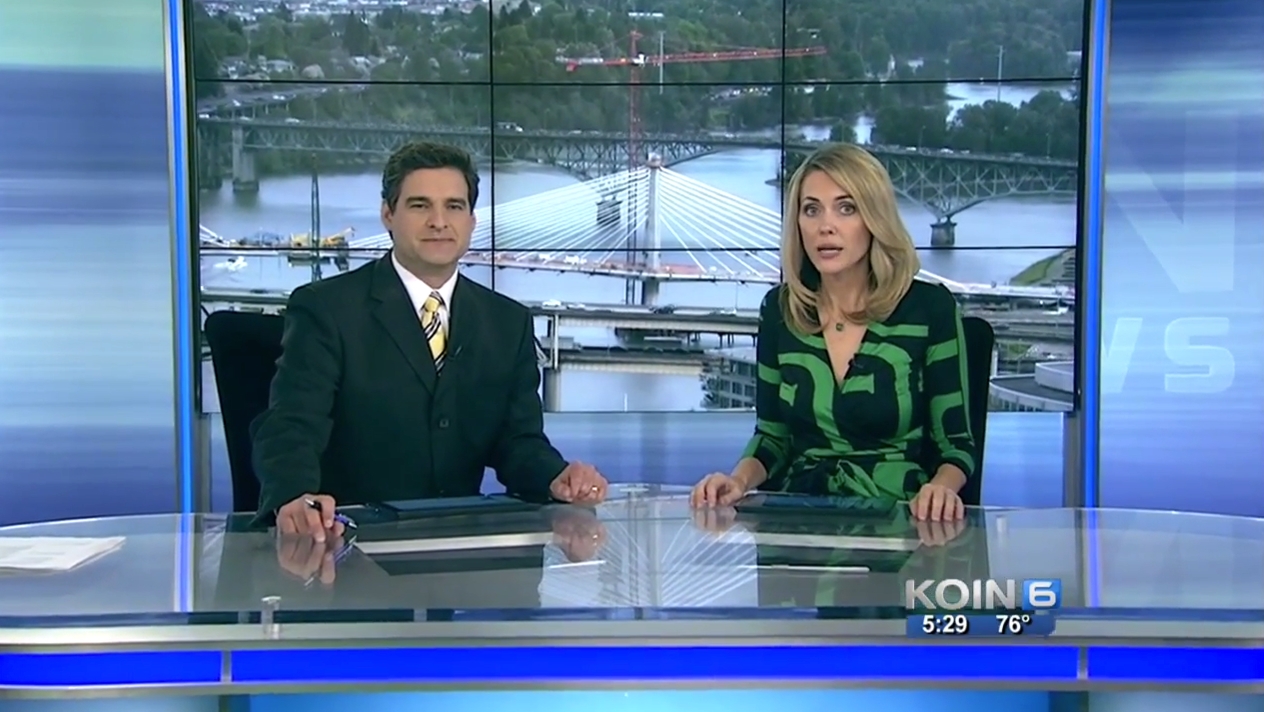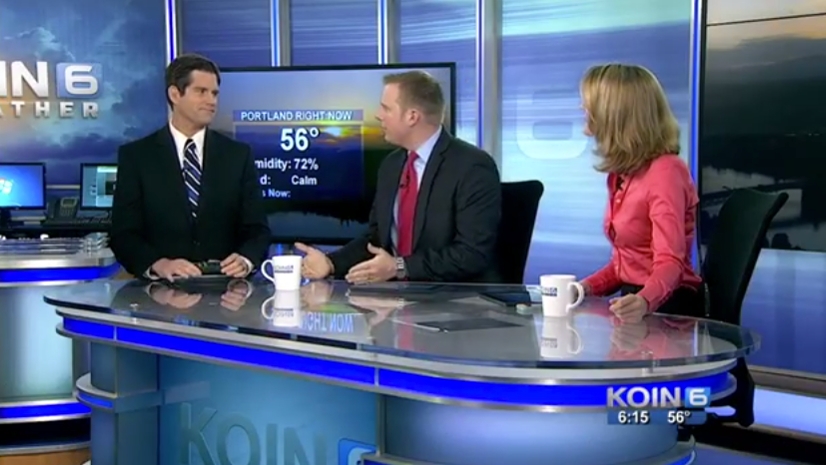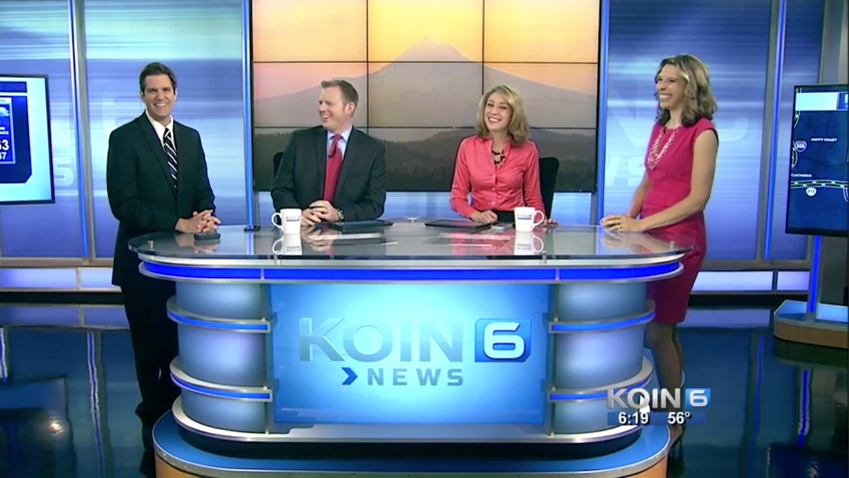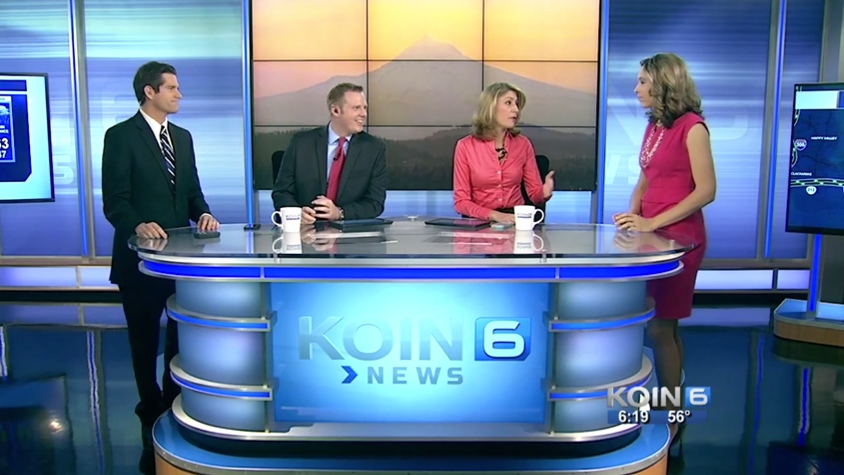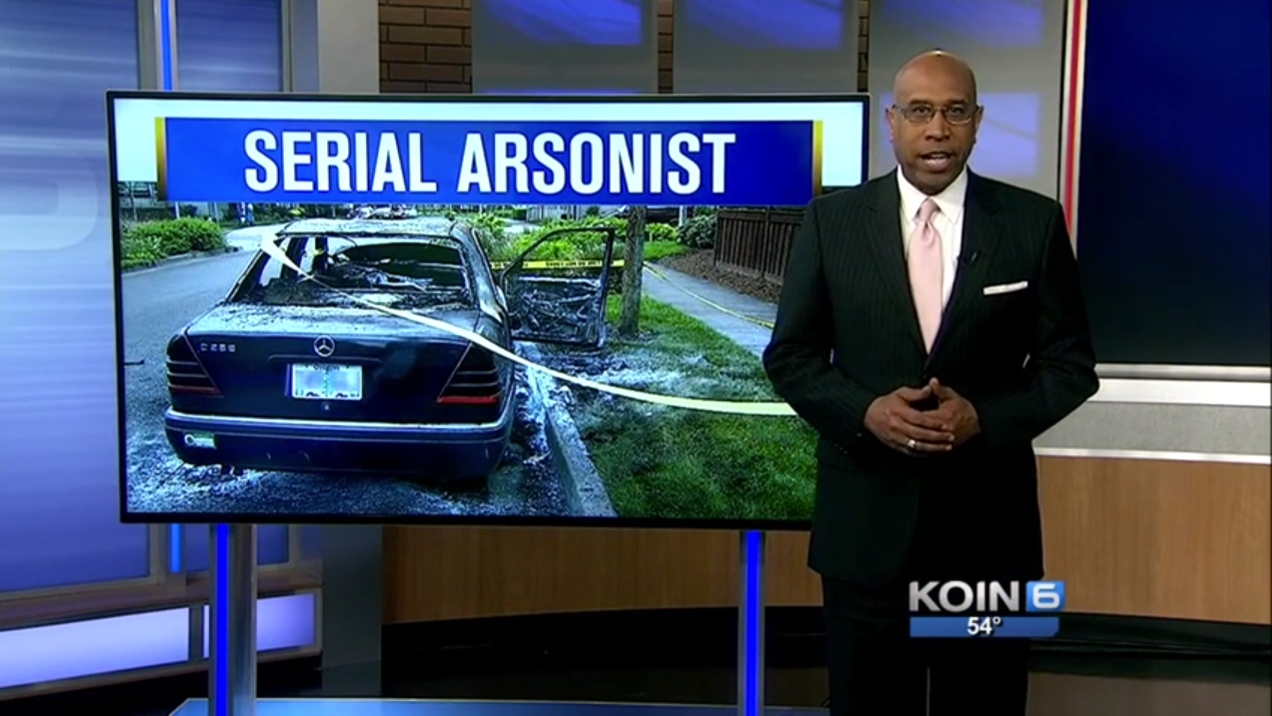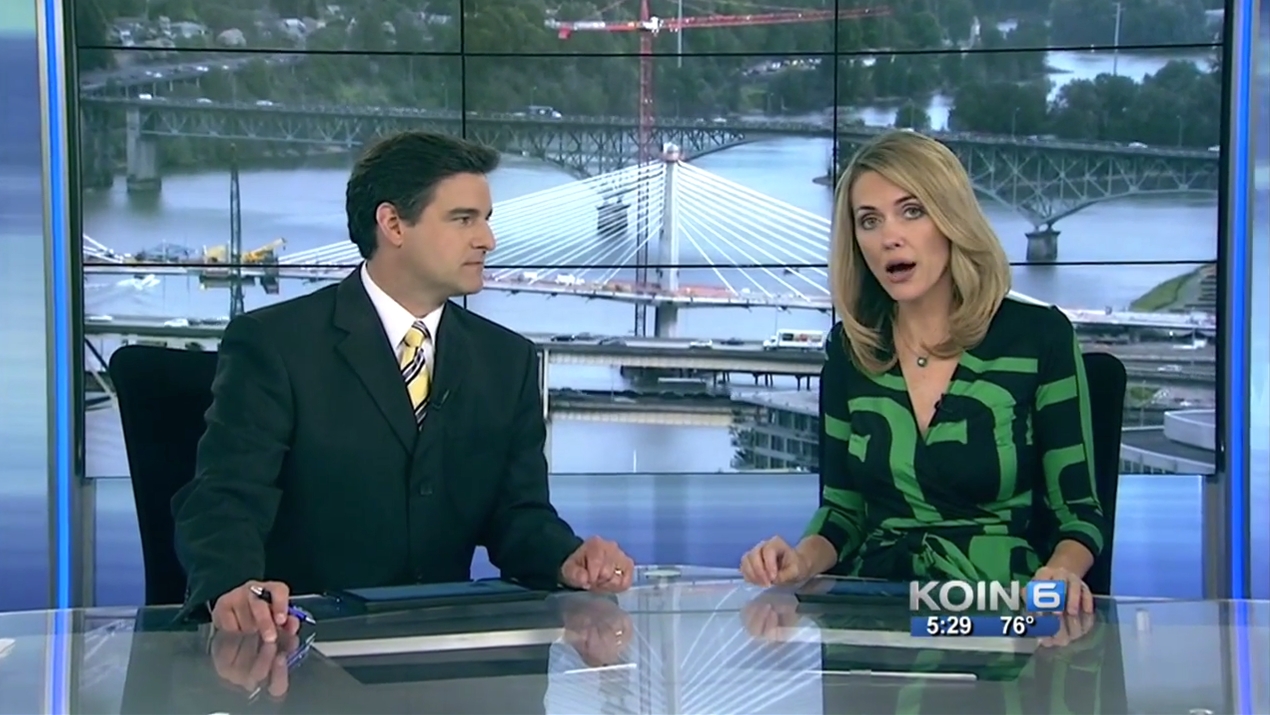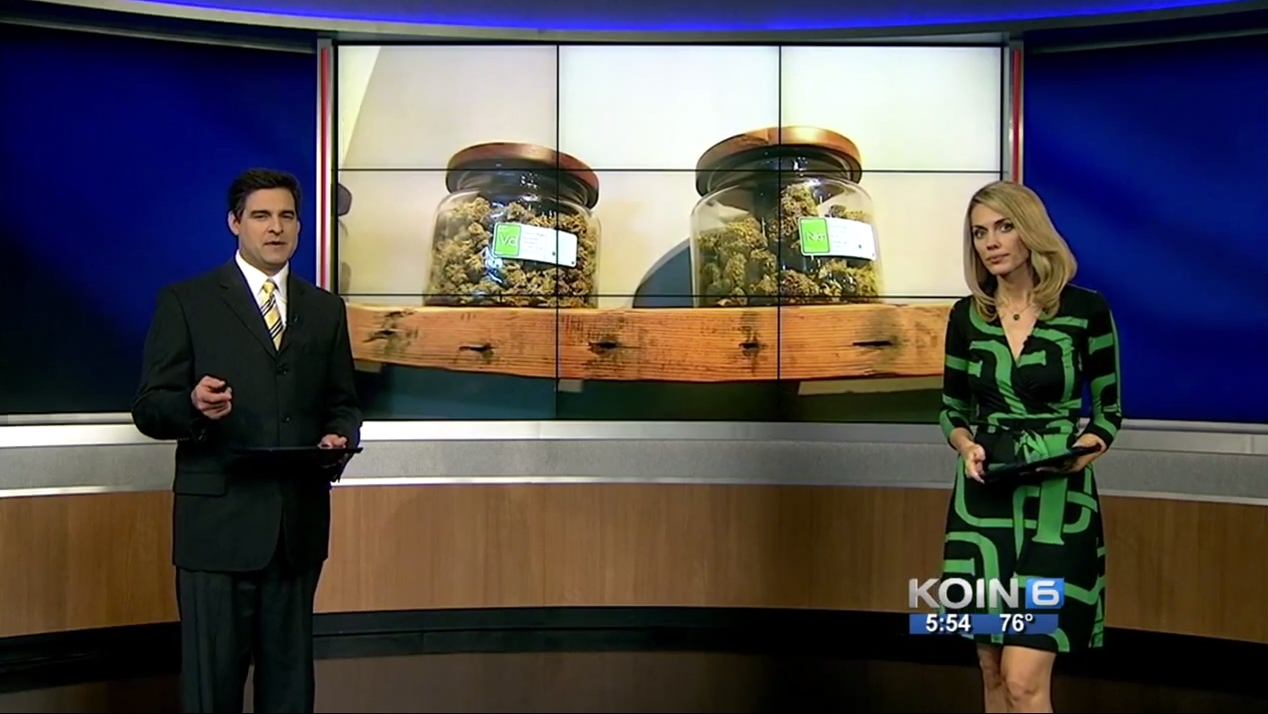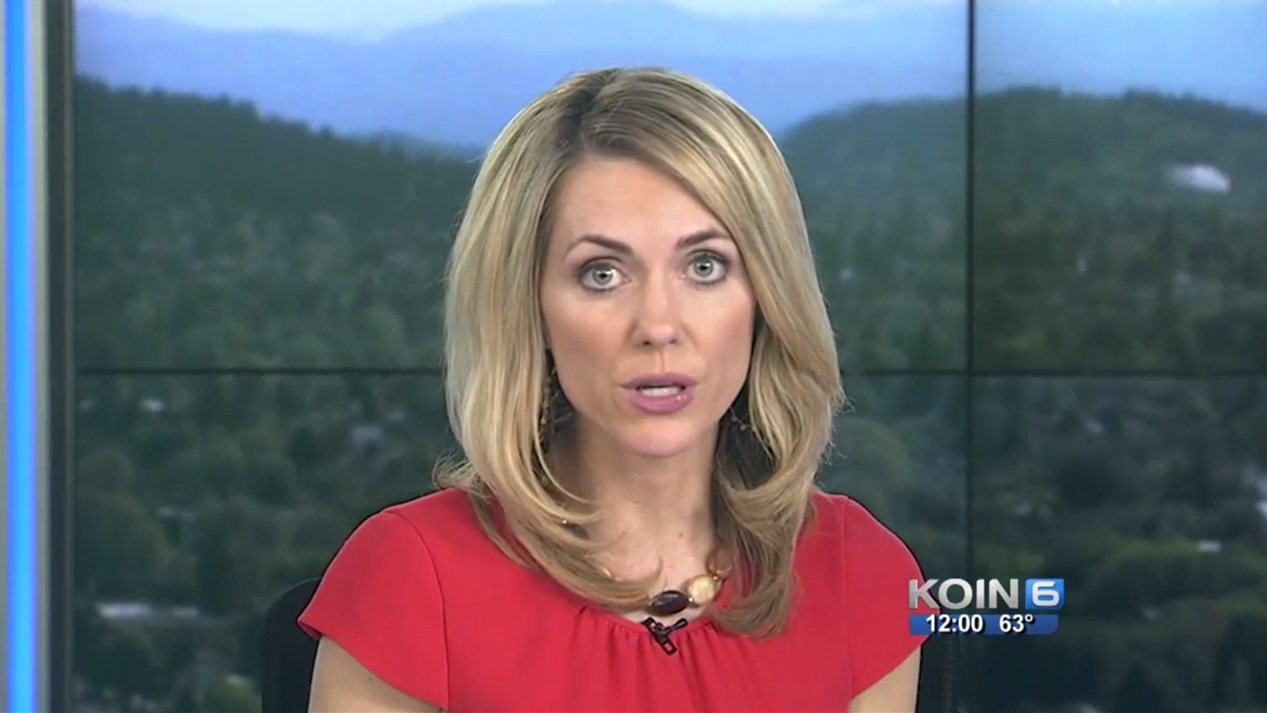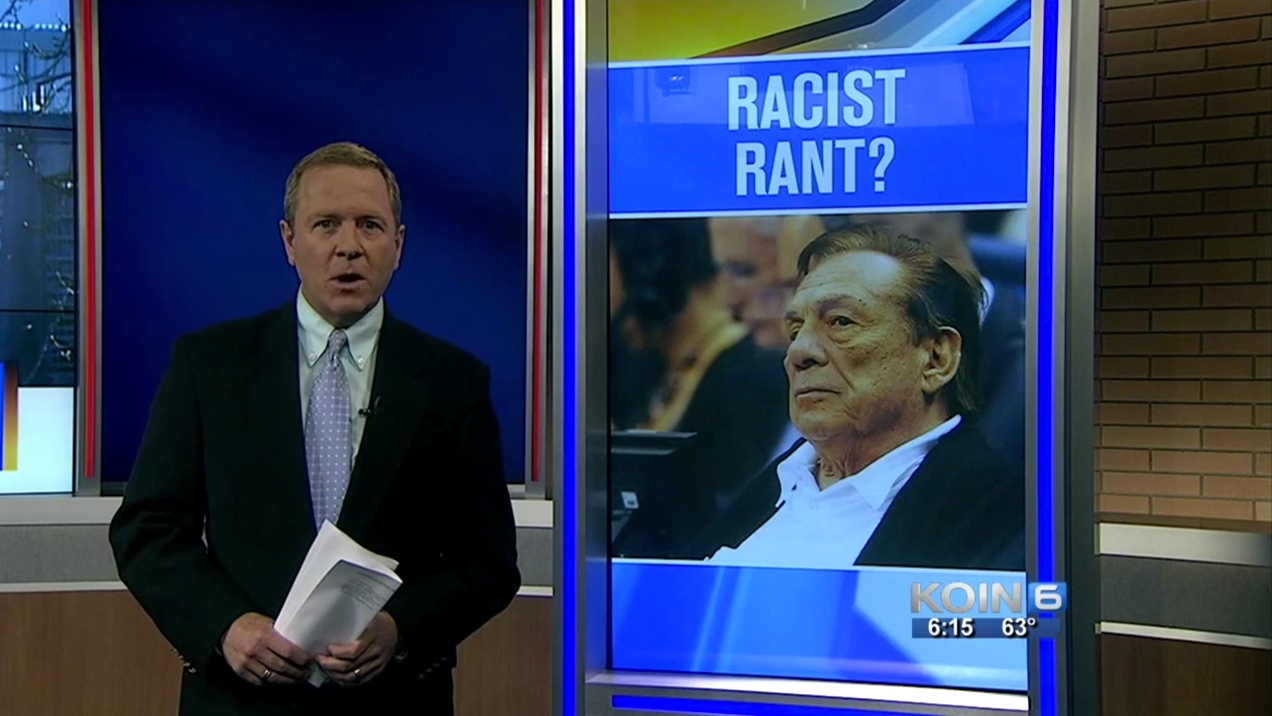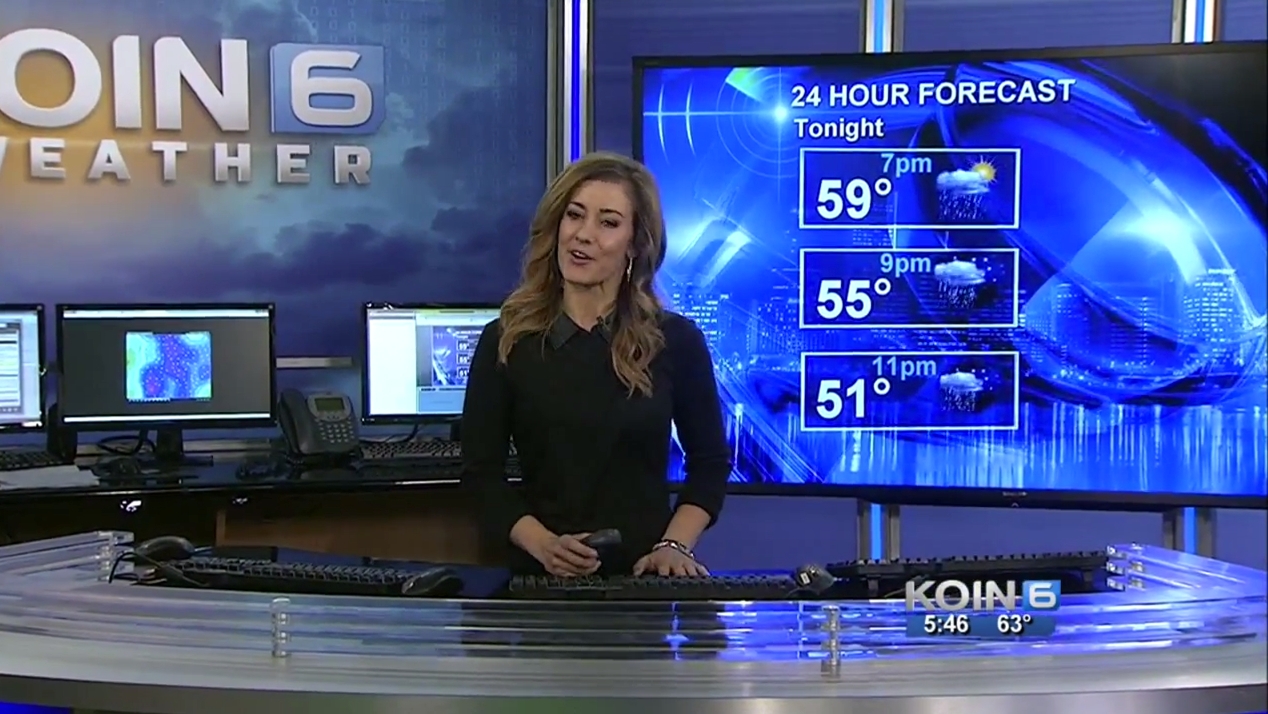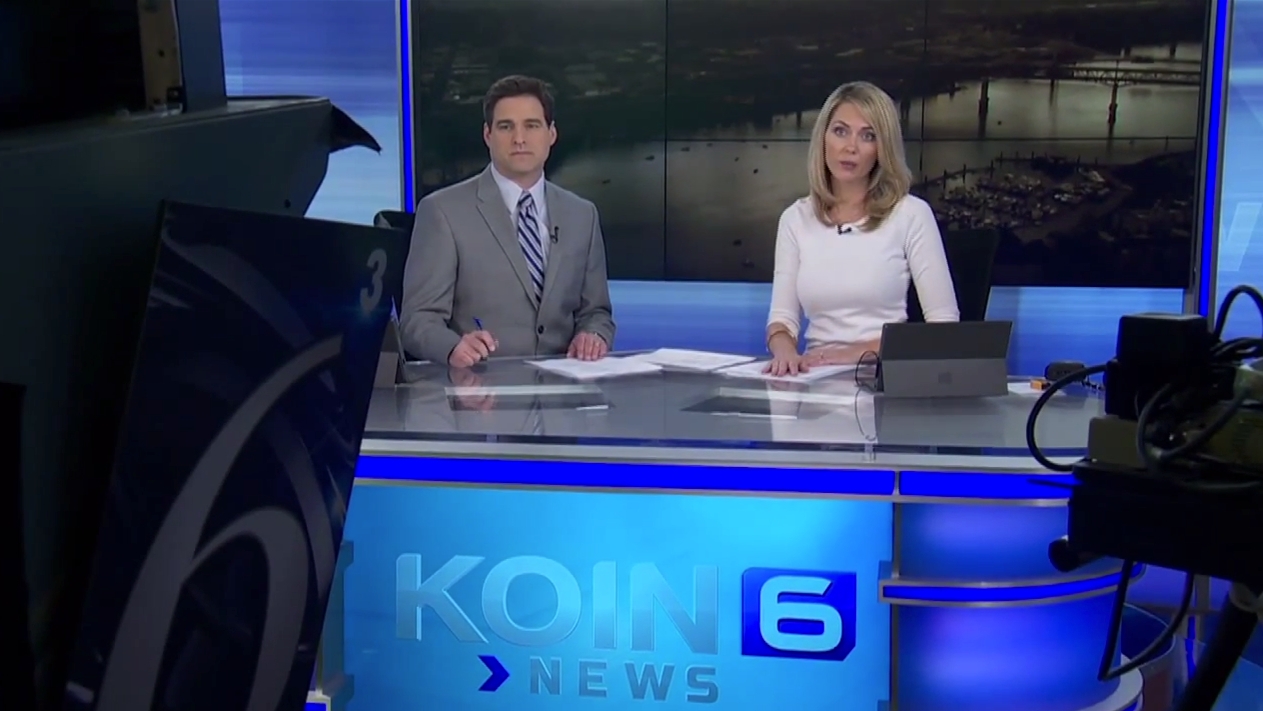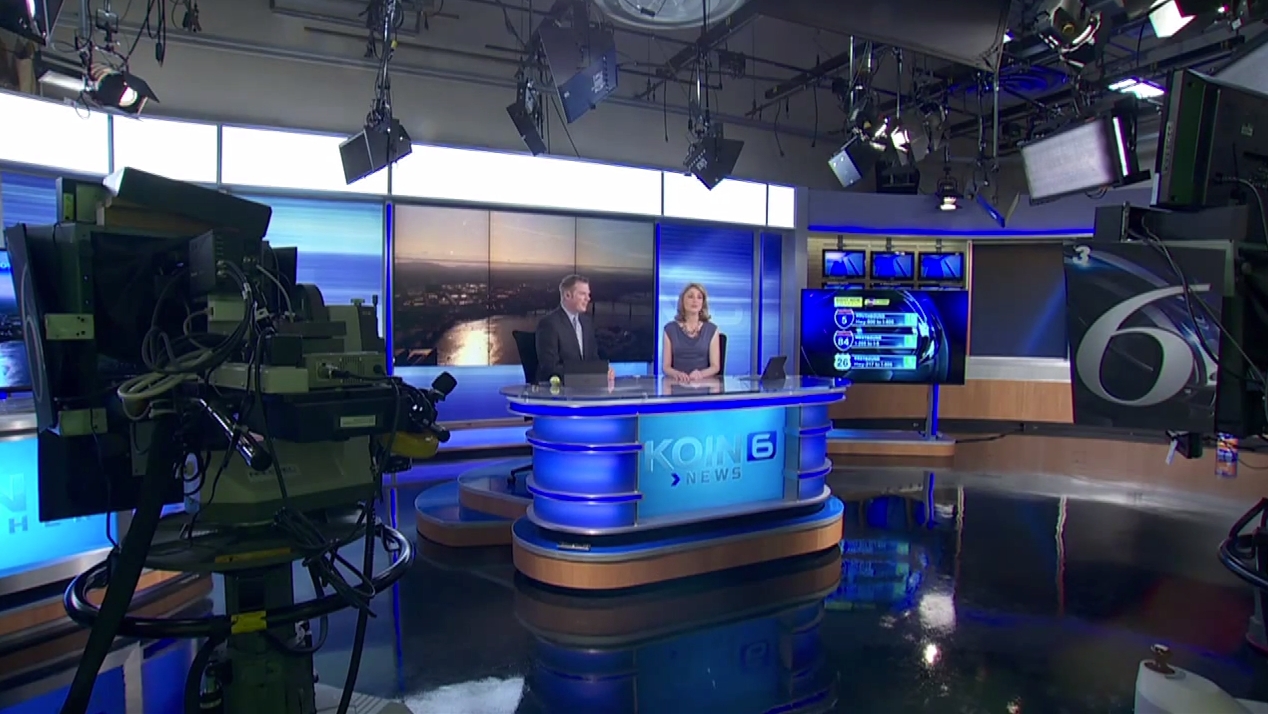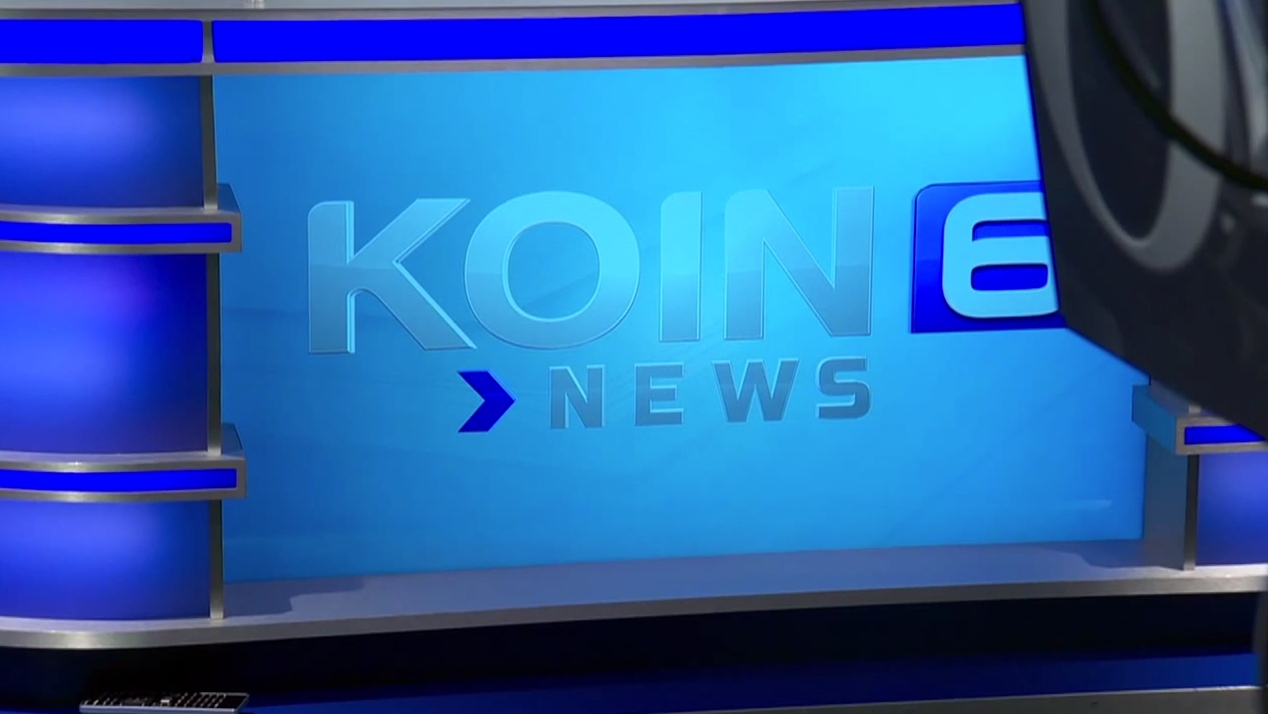 Studio debuted on May 5, 2014.
Set that debuted in April 2014.
KOIN 6 launched a new brand in 2014 with a focus on watchdog journalism, and an investigative unit to dig deep into issues such as government waste, holding the powerful accountable and consumer alerts. The goal of the set environment was to showcase this style of news coverage with multiple areas to tell the story. The news studio was small and in a basement, so another goal was to give a feeling of light and energy. The design features a "window to Portland" behind the anchors utilizing a zero-bezel monitor array showcasing the skyline for changing day-parts and story-telling functionality. Brick from the KOIN Tower (an iconic area skyscraper) inspired the trim in the multi-purpose area, with another monitor array to showcase special content. To counteract Portland's gray climate, we chose bright, modern colors to give a feeling of energy. The overall look is clean, modern, easy to read and transparent. A perfect representation of KOIN 6.