NY1 Studio N
Location:

New York City, New York

Affiliation:

Cable Network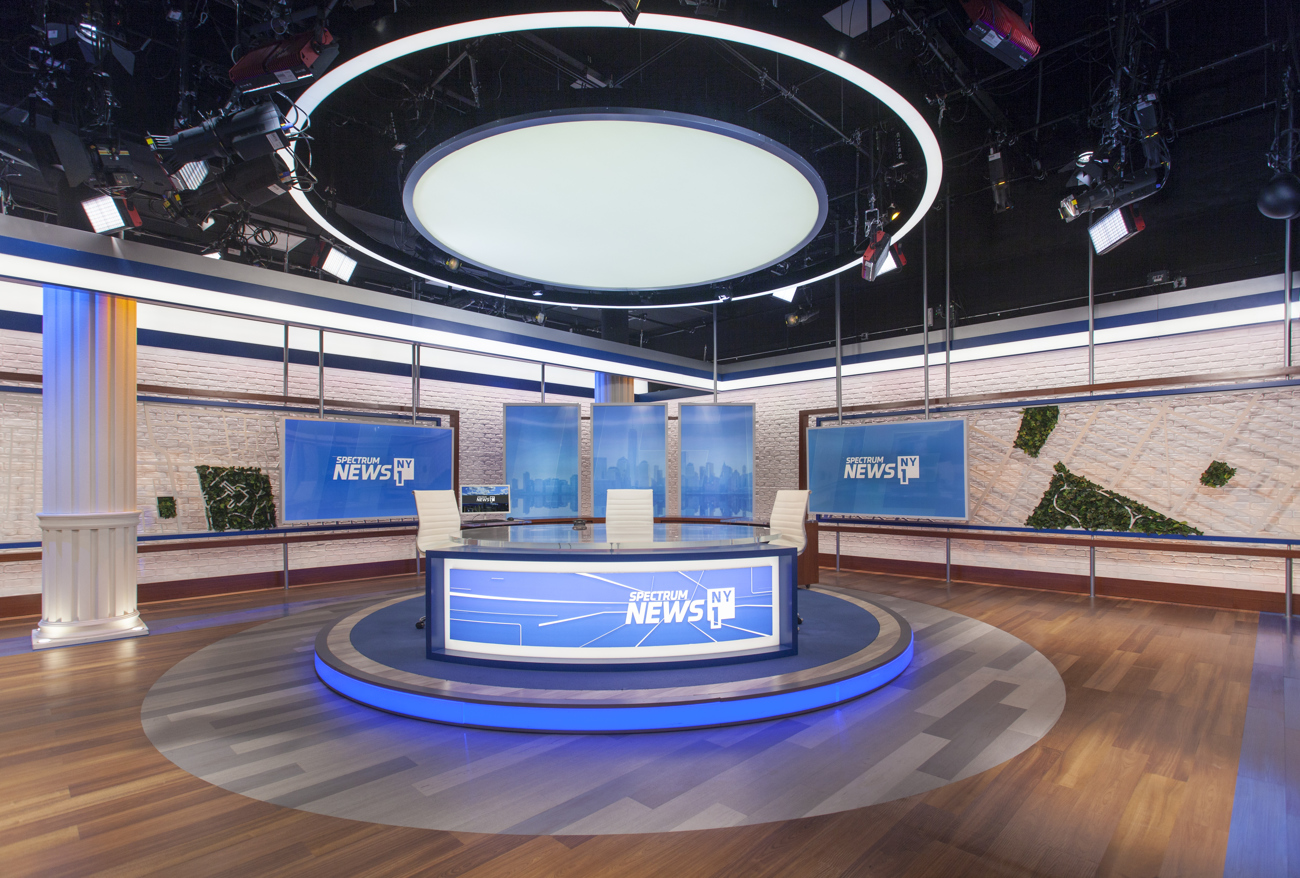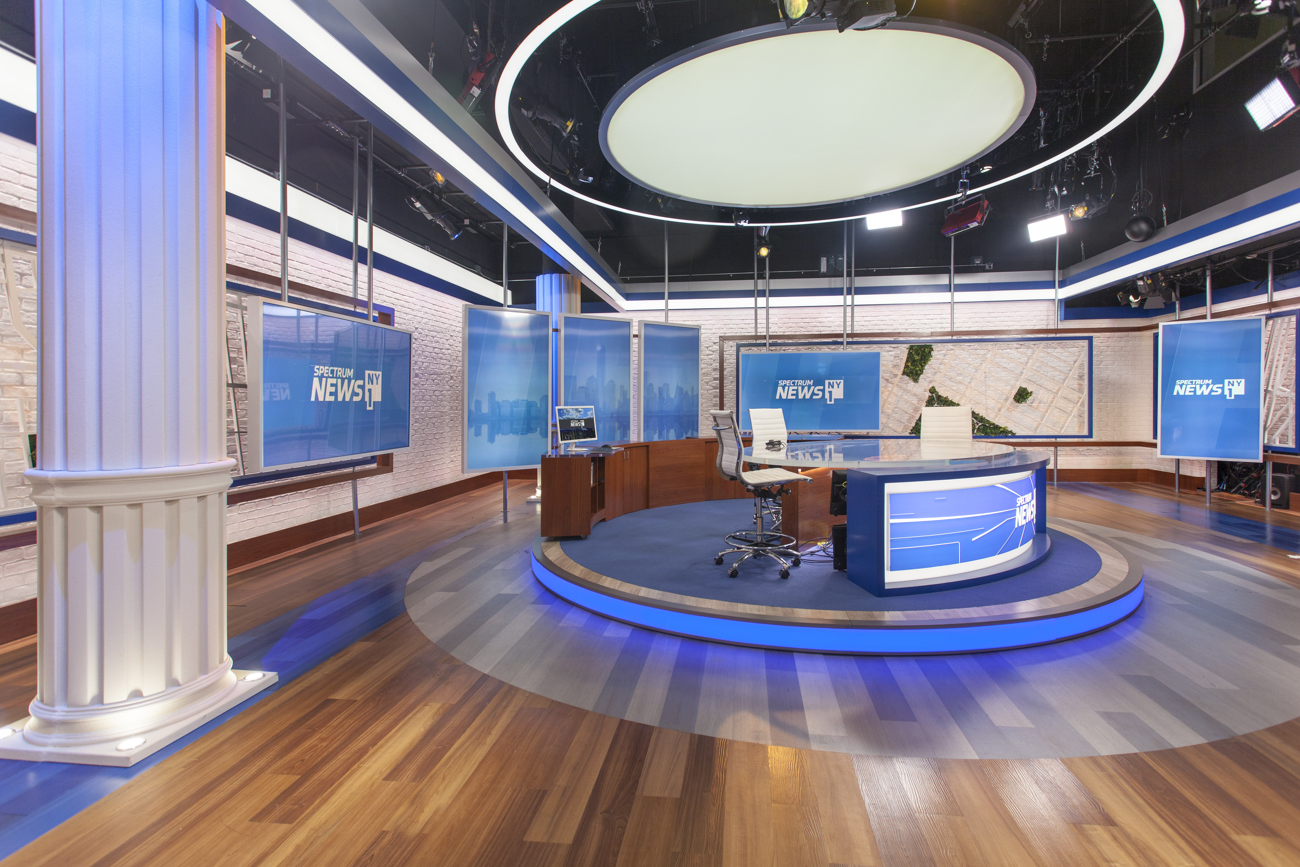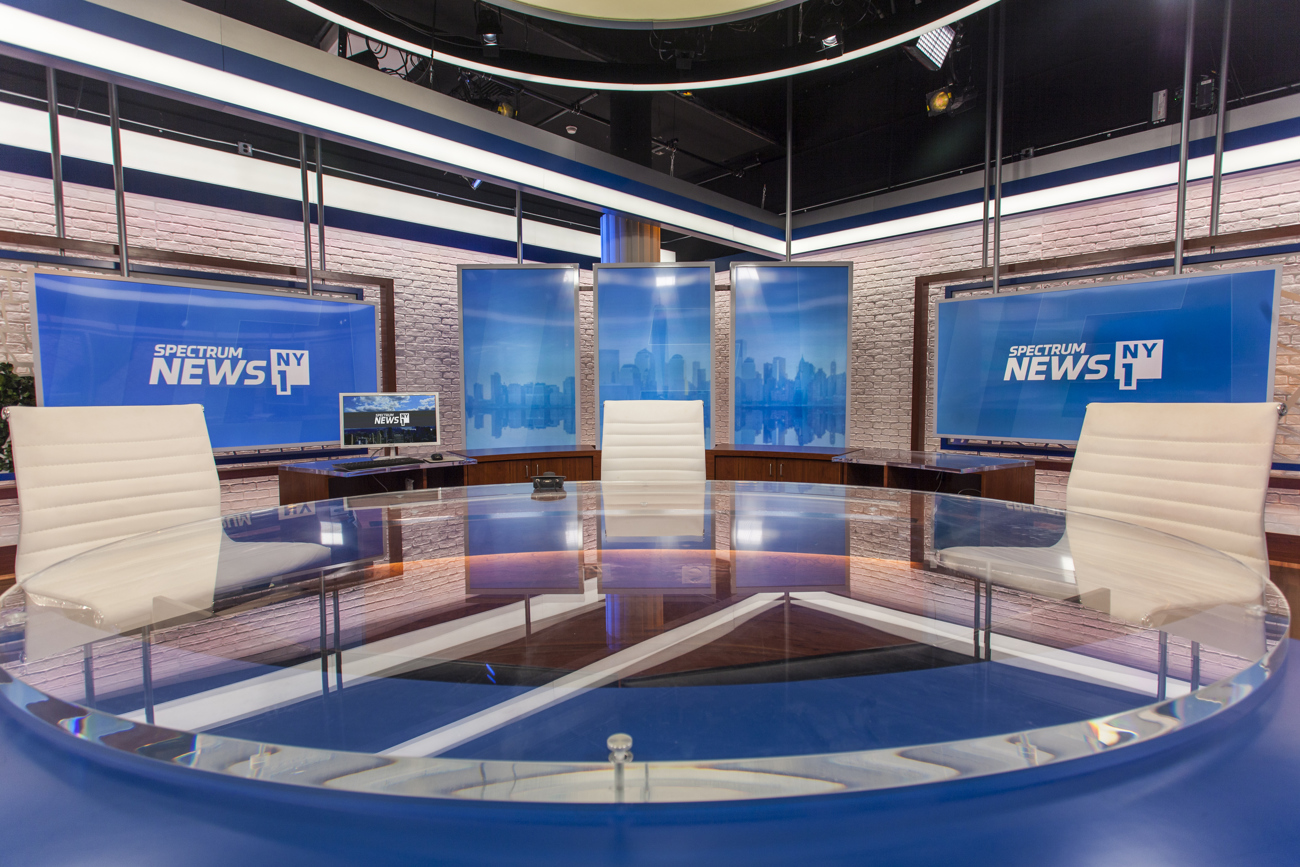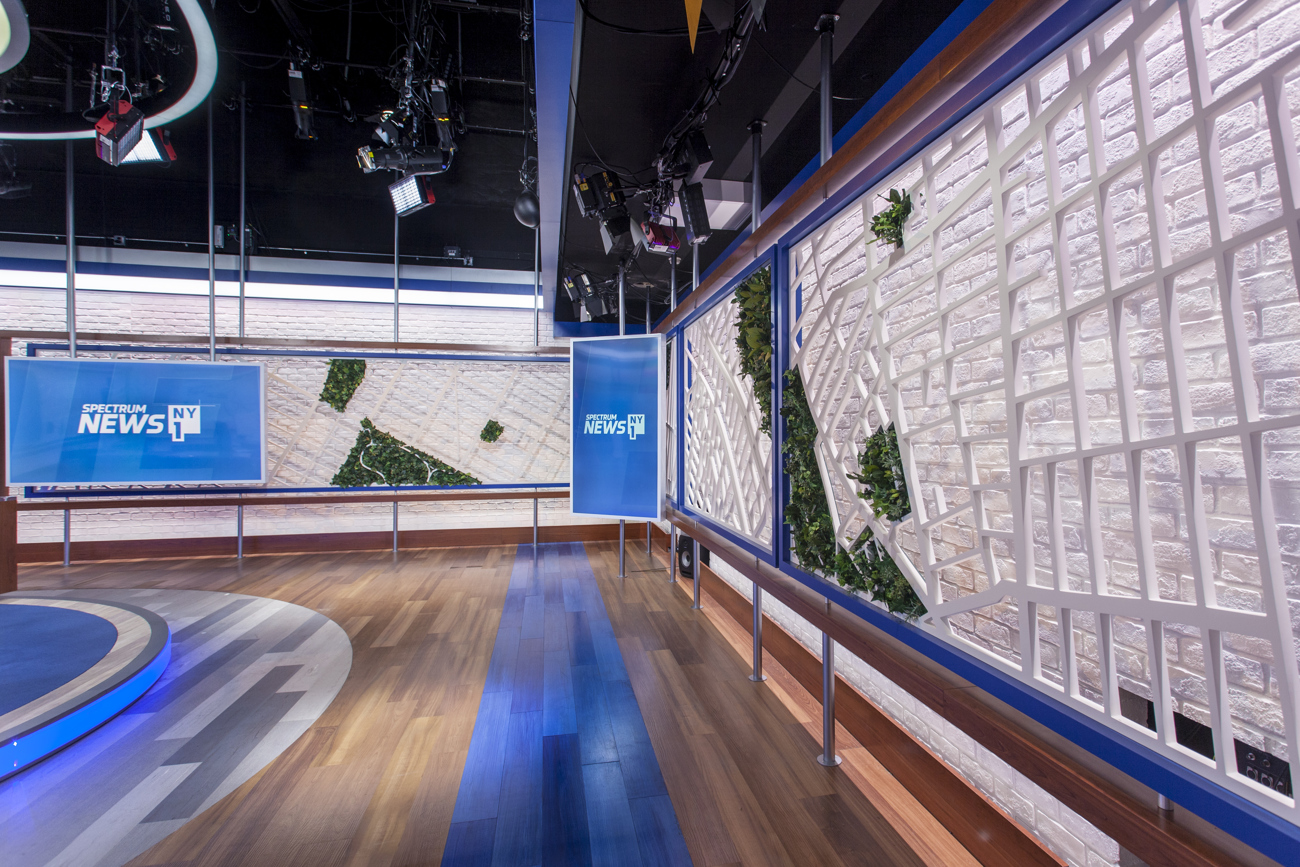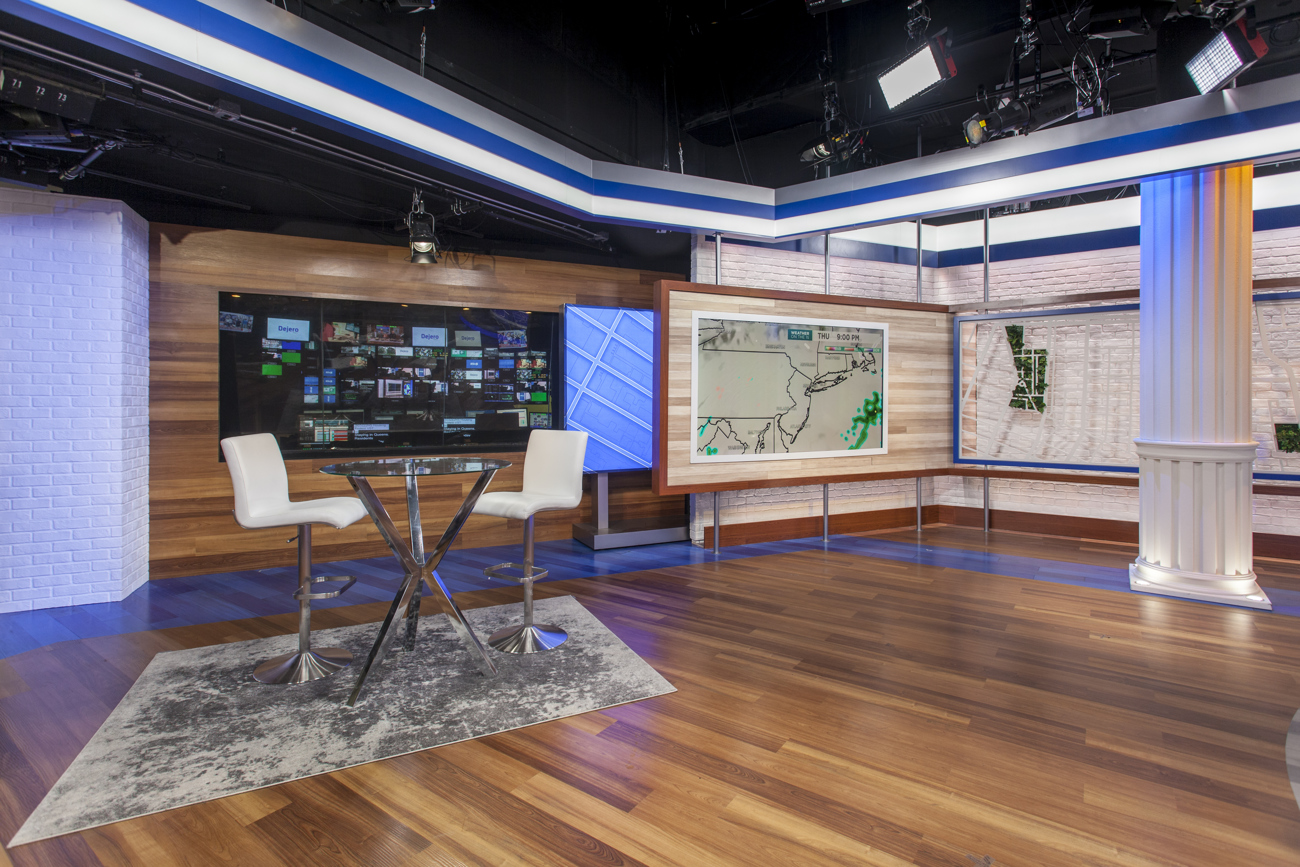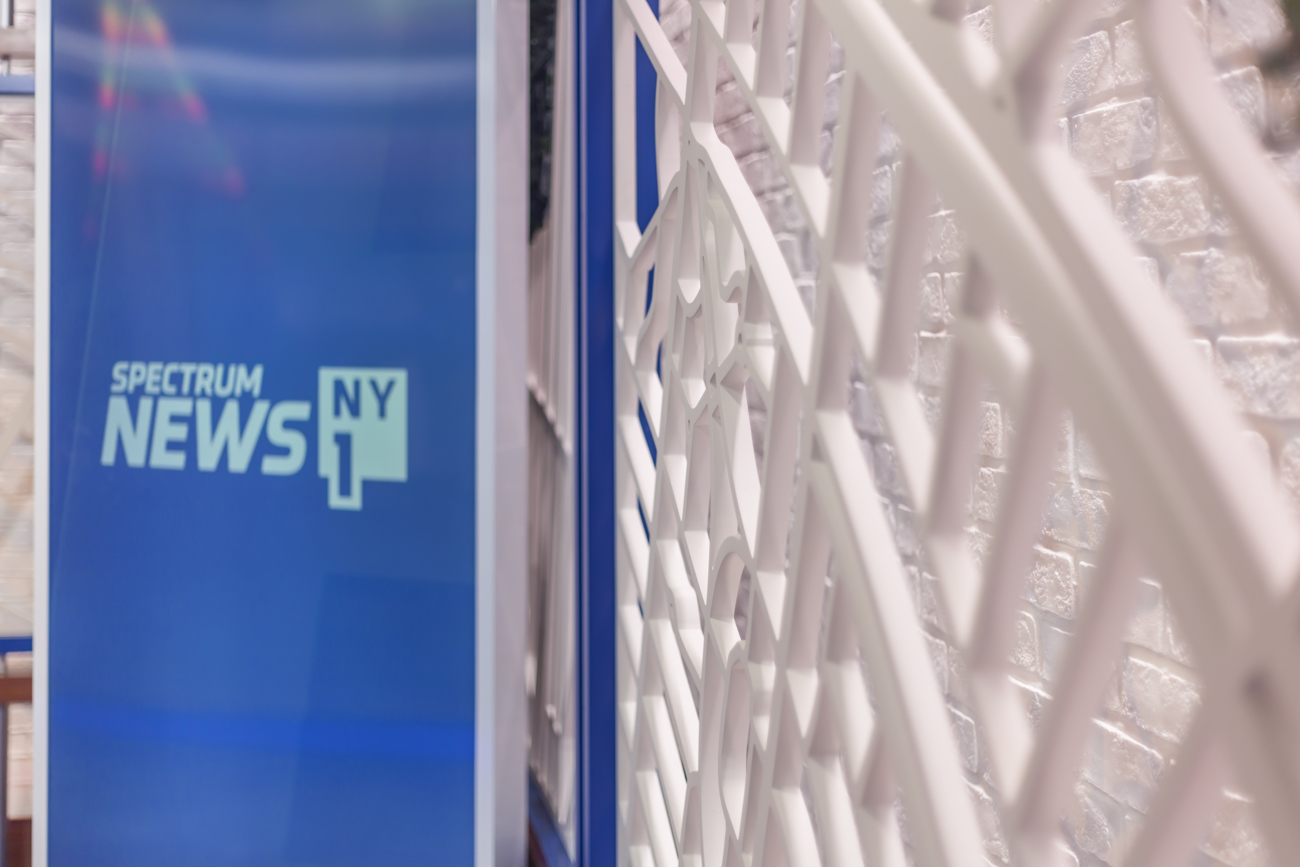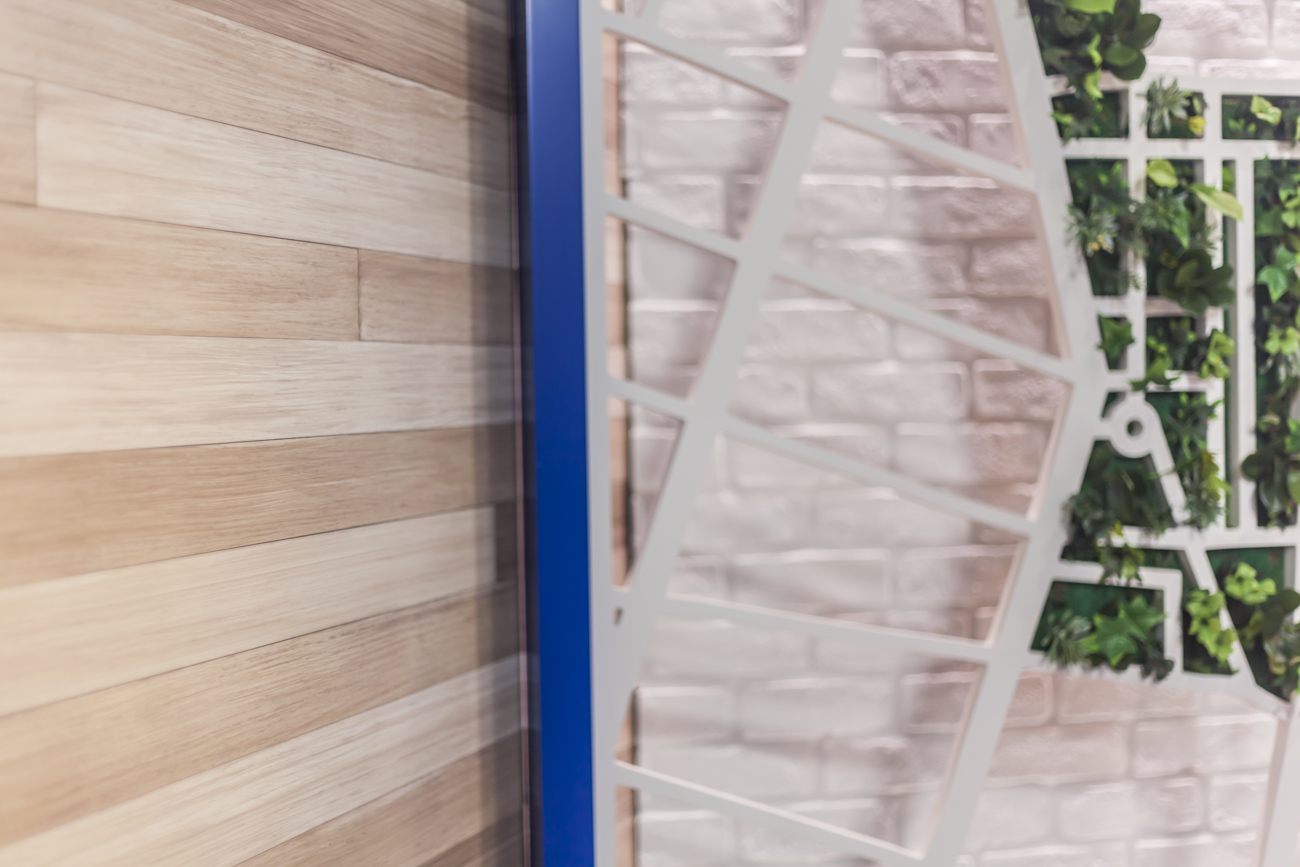 With an open connection to the newsroom, Studio N is the heart of the channel's operations. The majority of the broadcasting comes from this location and the new set design reflects this. A glowing circular disk floats over the curving main anchor desk, reinforcing the message that this is the focal point where all of the action is centered.
White brick walls anchor the room, accented with open frames featuring details of street grids from all five city boroughs. Large video displays provide opportunities to introduce beautiful backgrounds and editorial content throughout the studio.
The new design for Studio N builds on the core programming needs of the space while elevating the environment's look and functionality. It is a focal location at Spectrum News NY1, both on air and in person.
Photos by Raeford Dwyer courtesy of Jack Morton Worldwide