TV2 Norway Sochi Olympics
Location:

Rosa Khutor, Russia

Affiliation:

TV2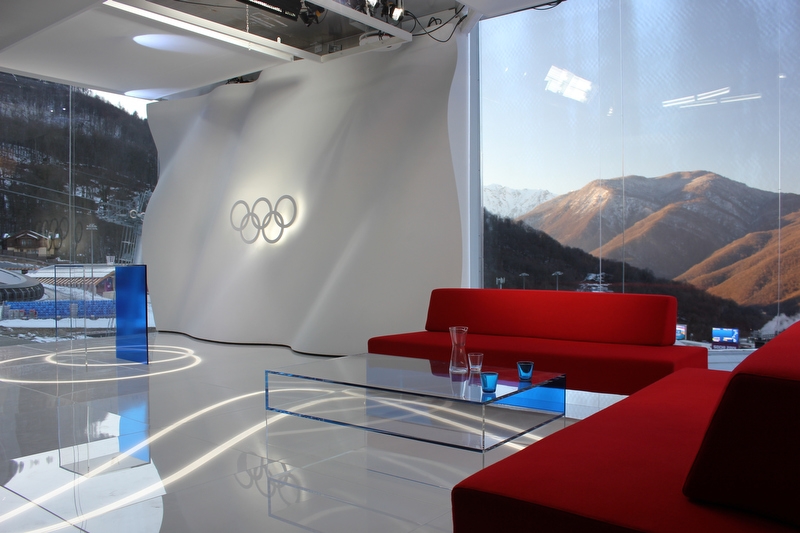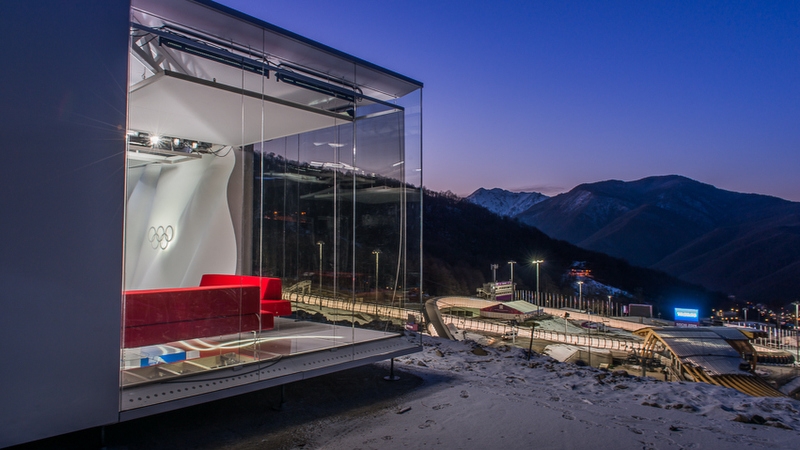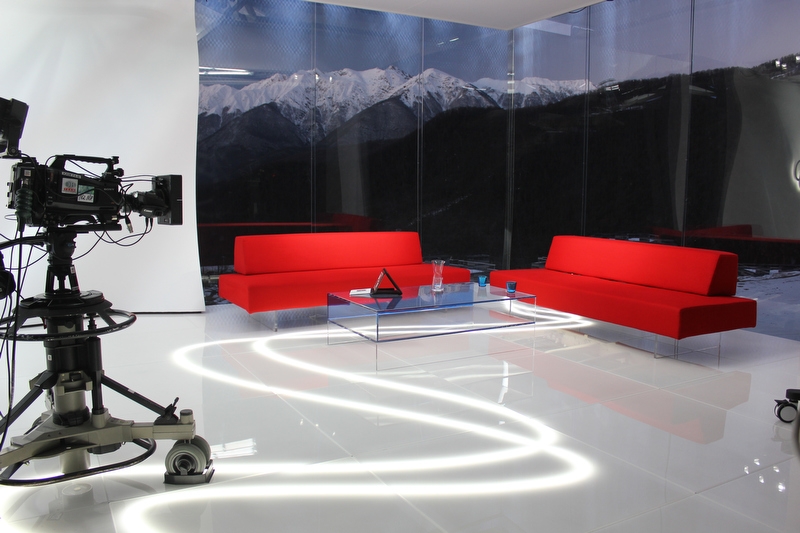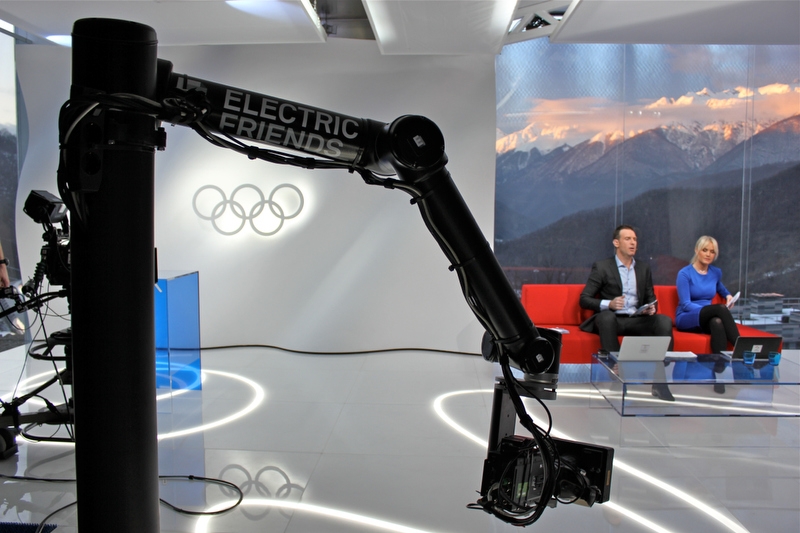 Set for TV2 Norway's coverage of the 2014 Winter Olympics.
Located in the alpine ski resort above Sochi. Sandwich flatpacked studio, 9×8 meters, heat and cooling systems. Studio will also be used in Rio in 2016.
Setup includes 4 camera production, 2 remote controlled tele metrics heads and 1 robotic arm.