Unter den Linden
Location:

Berlin, Germany

Affiliation:

Phoenix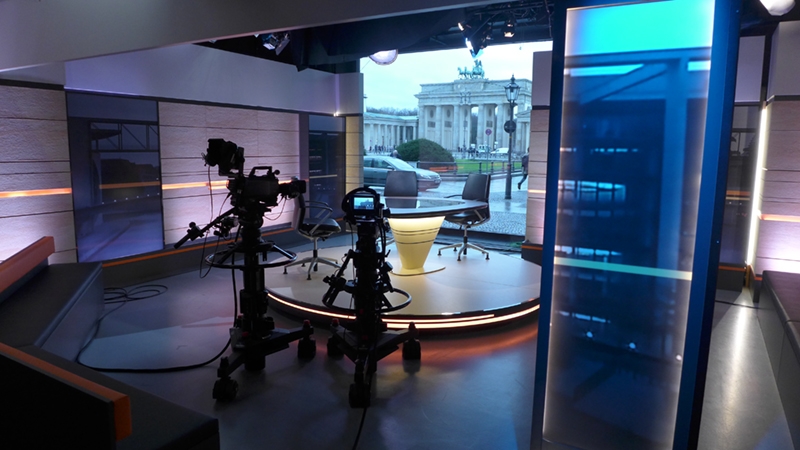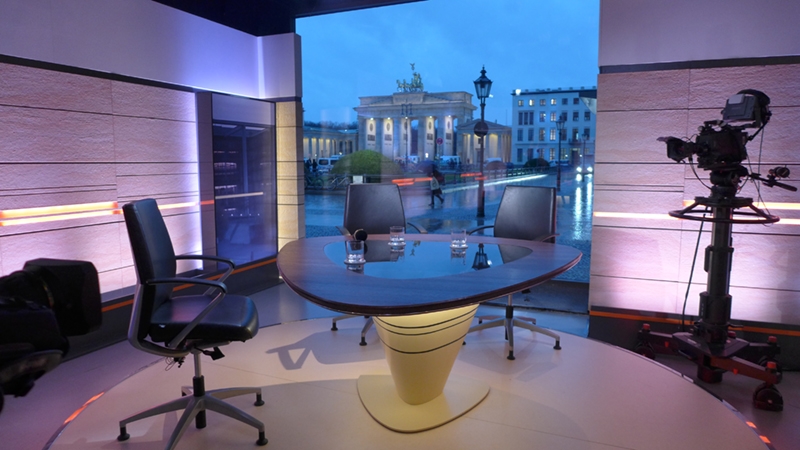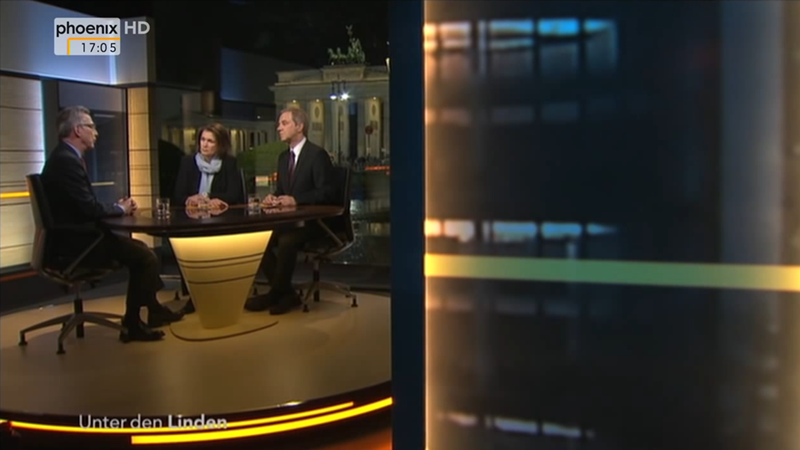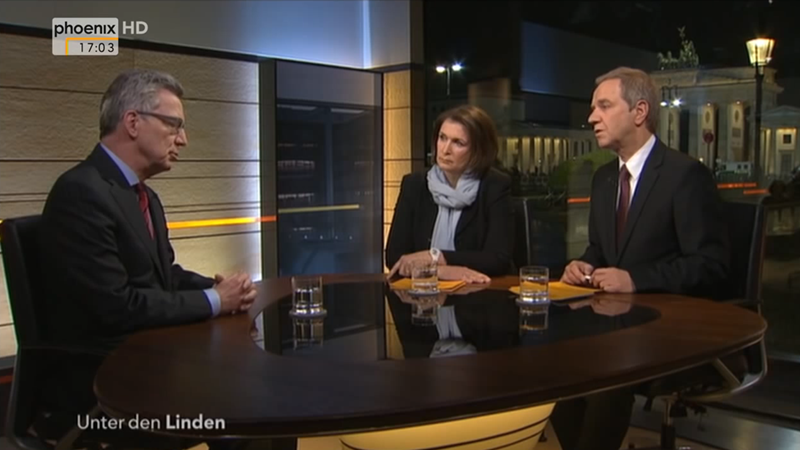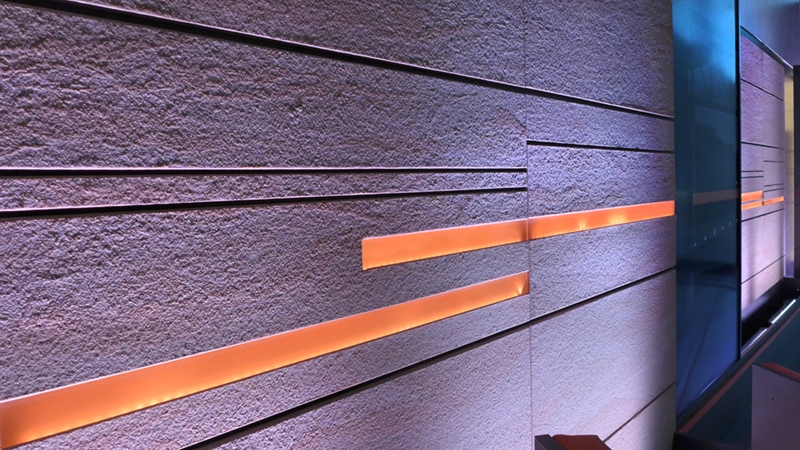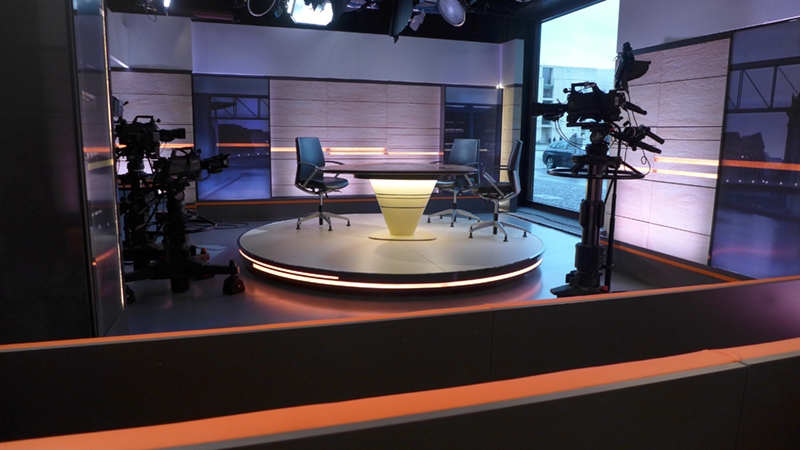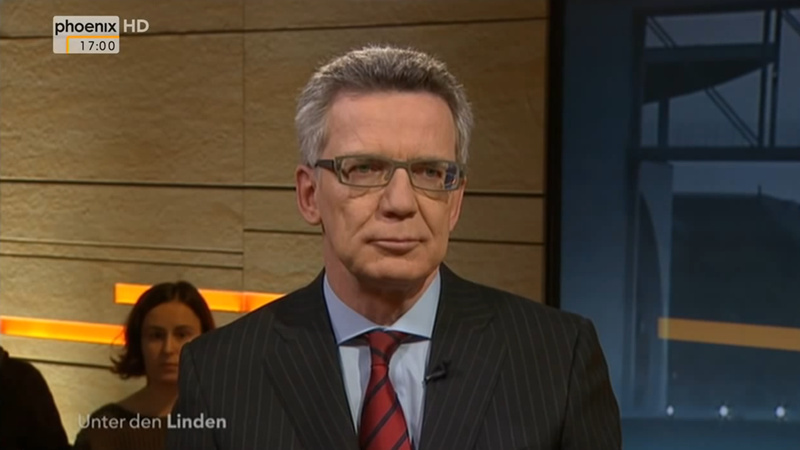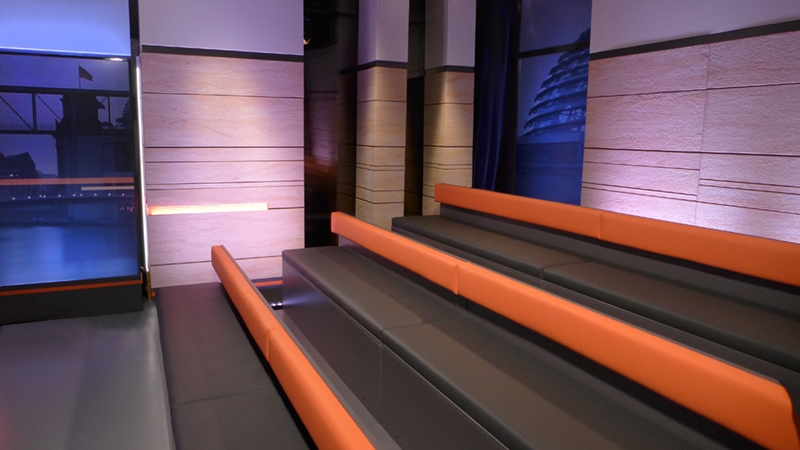 Studio that debuted in 2015.
Located at the political center of Berlin, this studio is used for Phoenix TV's "Unter den Linden", a political talk show that airs weekly.
The new broadcast design and studio make a strong reference to its location with a view over the Brandenburg Gate. The material and wall structure of the set create a direct connection to the architecture surrounding it. Graphical orange lines are used both in the trailer and set to create a strong and coherent design.