Giant Octopus reaches wide breadth of clients, styles
Subscribe to NewscastStudio's newsletter for the latest in broadcast design, technology and engineering delivered to your inbox.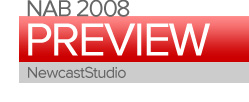 A longtime leader in the news graphics design market, Giant Octopus has built a solid portfolio in a wide range of styles.

"Whether we're designing a package for New York City, or Terre Haute, Ind. — and we've done both — each project presents a unique set of challenges that need to be overcome. We are often called upon to help our clients get the most out of their production equipment by designing graphics that will exploit their capabilities to the fullest, especially in the smaller markets," said Giant Octopus' Kevin McWilliams.
The firm's packages often feature bold colors, eye-catching animations and high-tech elements while still retaining feels that appeal to a wide range of viewers.
Giant Octopus also created some graphics packages that branch out into exciting new looks.
"Being artists, we are always challenging ourselves to grow and expand our designs and techniques. We approach each new project as a chance to try a new style or design and to learn a new technique that we can bring to our next challenge," said McWilliams.
At WISH-TV in Indianapolis, shades of cool blue and warm orange are combined with a wave design element that is repeated throughout the package. Angeled OTS templates break of the traditional boxy feel, while a clean, modern look is achieved through generous use of open space and broad margins around components.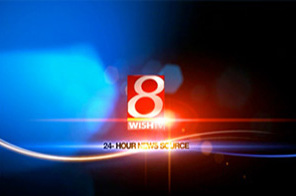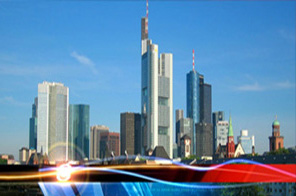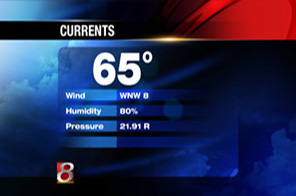 WRAL-TV in Raleigh, N.C. also received a sleek new look from Giant Octopus' designers. Playing off the station's iconic "5" logo, the numeral was rendered as a shiny, glass-like element that's viewed from unique perspectives and dominates backgrounds.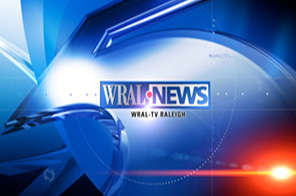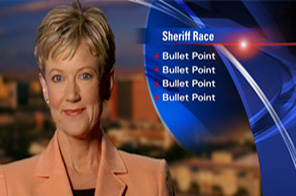 As with all motion graphics firms, the HD conversion has lead to a broad range of HD-quality, 16:9 graphics.
"We've designed well over 20 HD News packages in the last couple of years," said McWilliams.
Recently, Giant Octopus designed packages for the launch of KIRO-TV's HD newscasts in Seattle. Also in recent months, the firm delivered work for WCBS-TV in New York, WHAS-TV in Louisville, Ken., KTVT-TV in Dallas, Al Watan in Kuwait City, WINK-TV in Fort Myers, Fla., and WOAI-TV in San Antonio, Texas.
In addition, that work includes WFTV-TV, Orlando, Fla.; WTVF-TV, Nashville, Tenn.; KLAS-TV, Las Vegas, Nev. and WSOC-TV in Charlotte, N.C.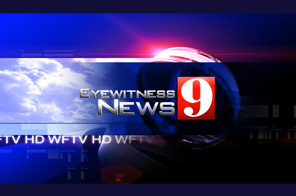 WFTV-TV, Orlando, Fla.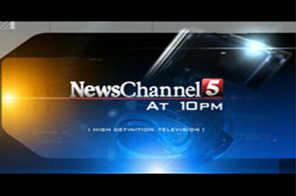 WTVF-TV, Nashville, Tenn.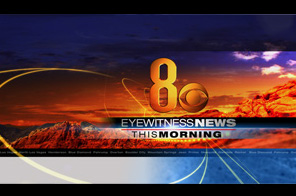 KLAS-TV, Las Vegas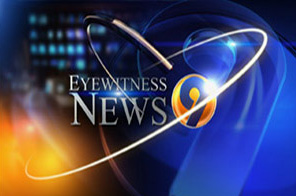 WSOC-TV, Charlotte, N.C.
Using a mix of Adobe After Effects for compositing, Cinema 4D for 3D and design as well as Adobe Photoshop and Adobe Illustrator, Giant Octopus' designers are experts at creating top-notch looks for the broadcast arena that not only focus on the on-air look but also elements such as pacing, flow and musical cues.
And where did Giant Octopus' unique name come from?
According to McWilliams, Ruth Dial, one of the firm's co-founders came up with it. She was reading Wired and read and article about the newly forming Internet.
"It referred to global communications as a giant octopus with its tentacles spread around the Earth," said McWilliams.
The latest in design, production and engineering
Subscribe to NewscastStudio for the latest delivered straight to your inbox.