Stephen Arnold Music continues to evolve
Subscribe to NewscastStudio's newsletter for the latest in broadcast design and engineering delivered to your inbox.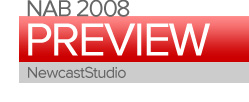 Stephen Arnold Music has been a company in transition over the last year, as it continues to update classic packages while rolling out new fresh ideas.
Over the past year, Stephen Arnold Music has begun boosting its brand toward "Your Brain on Music," a new offshoot with new original themes.

Your Brain on Music was established in 2007 to fill a music void and over the past year has had its themes launched on many channels.
Favorites such as "Overture," with its rich orchestra, and "Evolution" still exist through Stephen Arnold Music, but new themes with new styles are coming from Your Brain on Music.
In 2007, KXAN-TV launched its new YBOM theme. The theme features a rich logo with many mix outs. The theme is perfect for any market. Other YBOM offerings include: "360," "Connection," "Frequency," "Lighthouse" and "Viral."
Lighthouse is a successor to Overture, and features traditional orchestral flair with new world elements.
Viral offers stations a much more upbeat theme. Viral is a perfect theme for the 18-24 demographic, featuring a unique theme and many beats.
All of these themes help compliment YBOM's growing library.
Stephen Arnold Music has begun focusing more on custom music over the past year, while YBOM has focused on news themes. This transition has resulted in some new and exciting packages.
To hear samples, visit: Stephen Arnold Music