NewscastStudio Live in Las Vegas
Subscribe to NewscastStudio's newsletter for the latest in broadcast design and engineering delivered to your inbox.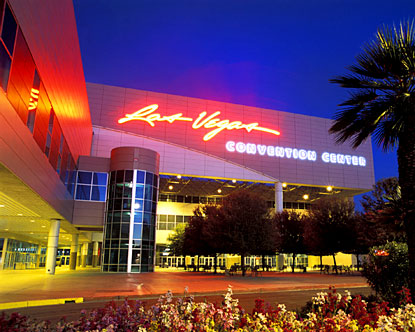 Image Credit: Destination360.com
NewscastStudio is now officially setup in Las Vegas, and over the next three days, we will provide around the clock coverage of NAB 2008. This year, NewscastStudio will cover everything creative, so stay tuned for live blogging all day Monday through Wen., and a nightly podcast beginning Monday. On the podcast we hope to have some exciting guests so stay tuned!
Over 1500 exhibitors have set up in the main Las Vegas Convention Center and ajoining Hilton to show off the latest products to television professionals. Beginning Monday at 9:30 PST, or 12:30 EST NewscastStudio will kick off its coverage from the floor. Watch for press releases, interviews, and the latest announcements from NAB and RTNDA@NAB.
NewscastStudio will have full coverage of news music composers, set designers, graphic designers, and online companies. Make sure to subscribe to our RSS feed to recieve the latest updates. Also, watch for our nightly (on the West Coast, or Early morning on the East Coast) Podcast. Each podcast will be full of interviews, your questions, and much more.
Monday is going to be a busy day for the television industry and NewscastStudio, so stay tuned for the latest from NAB 2008.