Snazzing up news stories with fancy live shots, graphics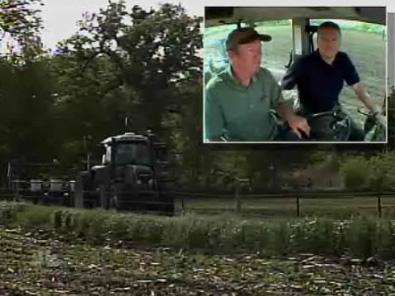 A piece in the "Running on Empty" series on last night's "Nightly News" really flexed some creative muscle.
NBC's Tom Castello was live from Iowa, reporting from inside a GPS-guided tractor. NBC was using two cameras for the live shot, one a ceiling-mounted one inside the cab of the tractor, the other a wide shot of the field (you could actually see Castello's hand gestures and movements happening simultaneously in both shots).
The report also included 3D animations to illustrate facts as well as some editing tricks, such as the inset shown below, to present the story.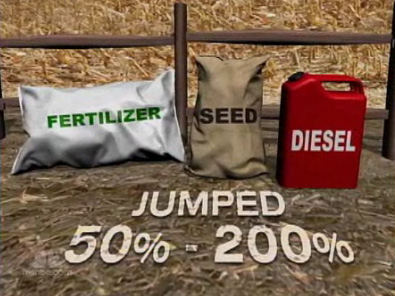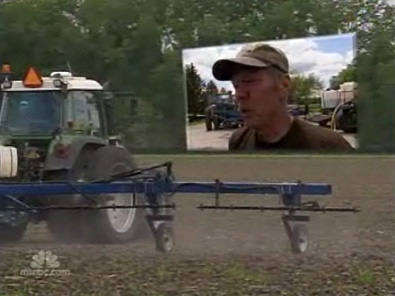 These presentation styles certainly make stories eye-catching, but can they be pulled off successfully in more "hard news" pieces? It also leaves one to wonder how Nightly's substantial 50-plus audience responds to the a style that's reminiscent of pop-up video.