WXIA-TV is moving
As the Olympics continue to approach, NBC stations across the country are making their changes in time for opening day.
This weekend, WXIA in Atlanta began broadcasting from a temporary set in preparation for their move to a new building next door.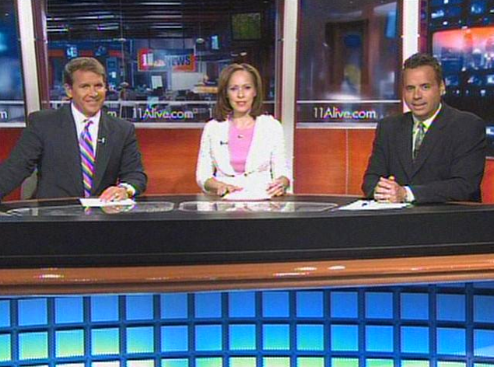 The temporary set is using an old WXIA desk and a picture of their current sets background.
The new building will feature a new modern news room and will liven up the main sets background.