The best open…
Is a fake open. Or at least that is the case when it comes to Olympics.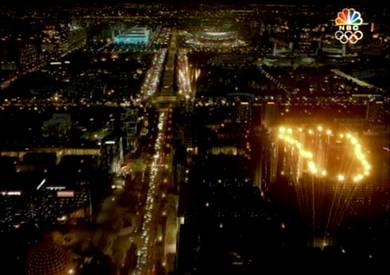 Broke by Sky News, the footprint part of the Olympic Opening Ceremony was faked.
"The global television audience of more than three billion people watched in amazement as a series of giant footprints outlined in fireworks proceeded through the night sky from Tiananmen Square to the Bird's Nest stadium – except they were watching a computer animation."
This is an interesting turn of events.
The Olympics are a worldwide spectacle with millions watching where everything is live from the events. But this wasn't live, due to the heavy smog in Beijing and safety of the pilot the Olympic organizers decided to fake the fireworks footprint sequence.
 "They [the viewers] were watching a 3D graphics sequence that took almost a year to produce." 
We will see how American media will cover this, but odds are NBC will be very cautious on their coverage.
Read more at Sky News.
The latest in design, production and engineering
Subscribe to NewscastStudio for the latest delivered straight to your inbox.