FNC reveals HD election set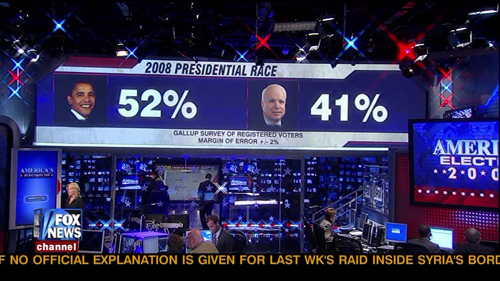 From Inside Cable News, a look at the new Fox News Channel HD set that will be used for election night is now available.
The set features a wide RP screen above a glass-fronted "control room" backdrop as well as a large rear projection screen to the left enclosed in a rounded rectangular frame.
The overhead RP screen is especially effective in how it can be used as both a graphical header and data display. The glass wall in front of the control room area lends a great sense of depth to the set and also gives the set an active, newsy feel.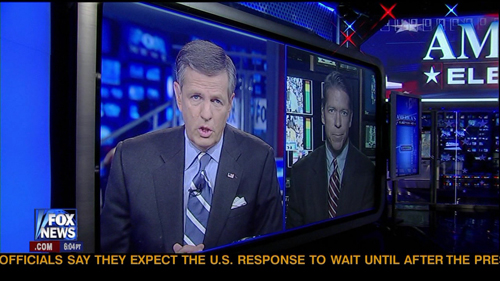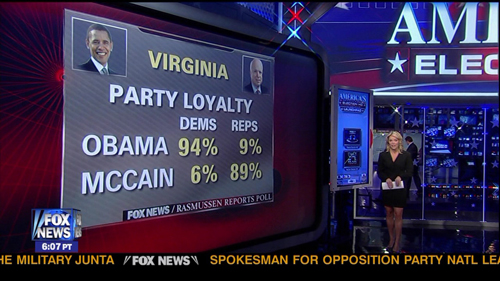 The RP screen on the left, positioned in a more traditional layout, will be used to display election results. The nearby vertical plasma screen allows the talent to more closely interact with data and perhaps will be tied to the graphics shown on other screens in the studio.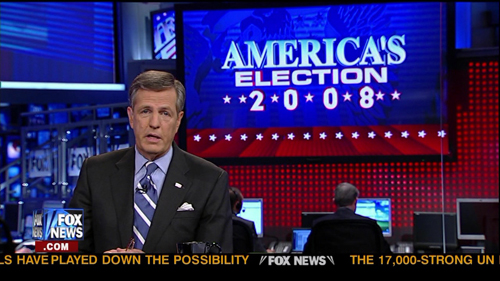 The set also features a dot-pattern lighted background in a bold red behind a large plasma screen. As shown above, this creates an extremely eye-catching and textured background that also conveys a sense of urgency.
In the shot shown above, the OTS screen seems a bit high, but we're not sure how it will be used, so that could play into its height.
Also take note of the nice red and blue accent lights hanging from the grid. These give the set an extra splash of color in an area that's otherwise very dark, as well as adding a bit of glitzyness to the look.
The latest in design, production and engineering
Subscribe to NewscastStudio for the latest delivered straight to your inbox.