CNN unveils hologram technology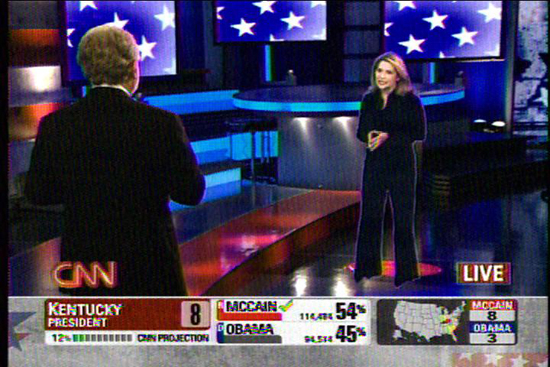 CNN's coverage is in full swing and tonight CNN has many new toys. Among their new lineup of 3D, touchscreens and other gizmos, CNN's hologram is quite interesting.
Using 35 HD cameras in a tent in Chicago, CNN was able to bean a hologram of a reporter into their New York studio. This new technology is the first of its kind on US television and represents an interseting trend in cable news.
Is the hologram unique or is it a Star Wars effect that is out of place in news? Inside Cable also wonders the same.
We will see how CNN uses this tonight from the field.