MSNBC.com calls election in 'WAR' worthy type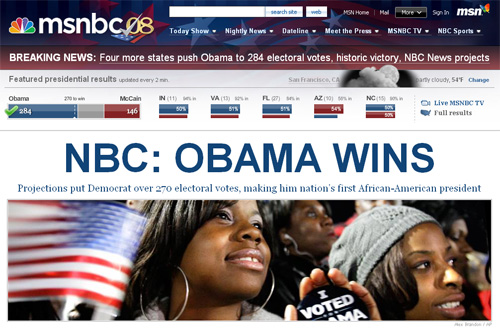 In letters worthy of a war declaration, MSNBC.com declares Obama the winner of the 2008 presidential race. Incidentally, it was interesting to note that almost as soon as NBC television called the race, MSNBC.com automatically reloaded on our browser.
Ironically, BarackObama.com did not update with the news…
See how other sites, in slightly less reserved formats, announced the news, after the jump.
A very nice, elegant treatment from ABCNews.com: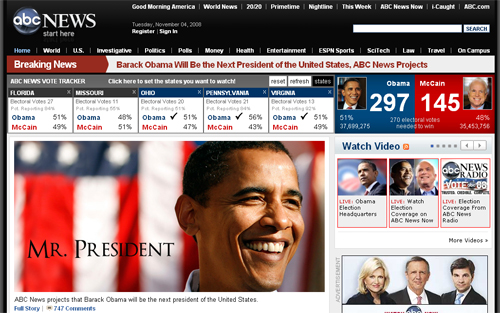 CBSNews.com chose the race angle: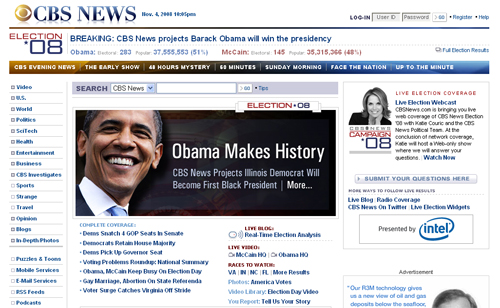 CNN.com used a more typical approach: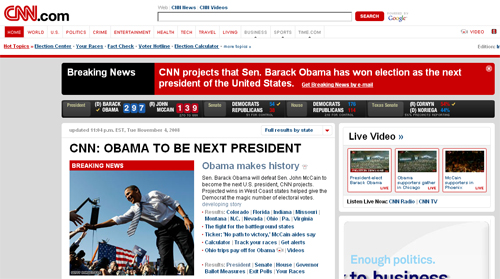 FoxNews.com used a photographic treatment as well: