Staying inside the box
Tonight's graphics package on the broadcast networks show an interesting variety in their double box split screen images.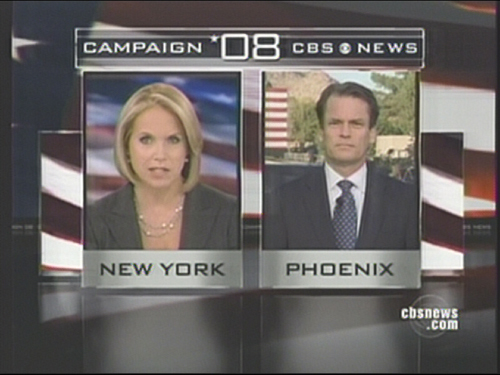 CBS's uses a sleek, modern look based on square-shaped elements. The video boxes, as shown above, sit in the front layer of a multi-layer image, with American flag elements tucked in behind, creating a clean and symmetrical look.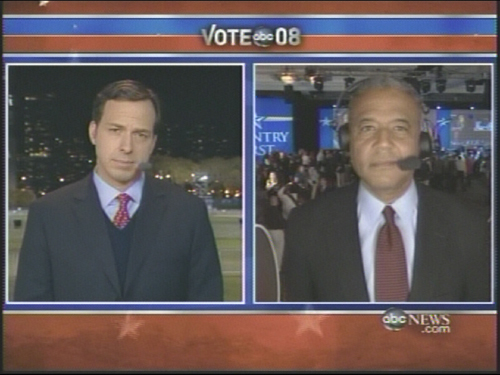 NBC's double box graphics were definitely the most intricate of the big three. Designers here elected to create the illusion of bowed surfaces interspersed with red, white and blue ribbons. Behind this is a subtle background animation of stately columns, a nice way to create a lighter look.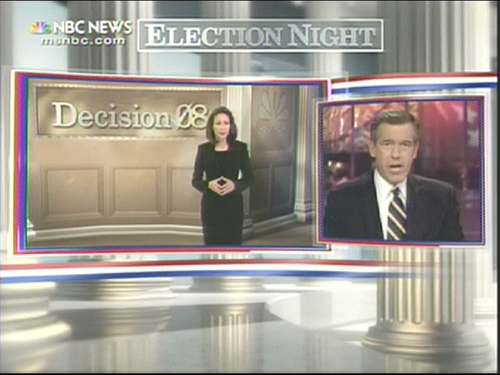 ABC's graphics are also modern and perhaps more simple with a predominantly red background accented by blue and silver. This is a good example of how texture and subtle accents like the stars seen here can be quite effective in a graphics package.