FX Group adds 'concept' sets to site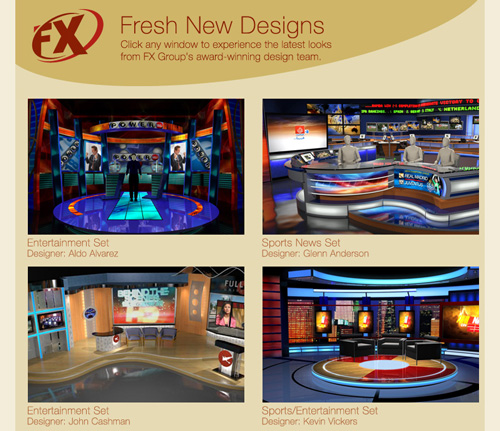 FX Group has added a page featuring a dozen new looks. Included is work from both FX in-house designers John Cashman, Glenn Anderson and Kevin Vickers as well as Aldo Alvarez, Mark Casey and Mark Solan.
The designs range from an ultra-modern sports set to a more formal feeling interview set to what appears to be a lottery set.