'Morning Joe' site gets jolt of caffeine with new look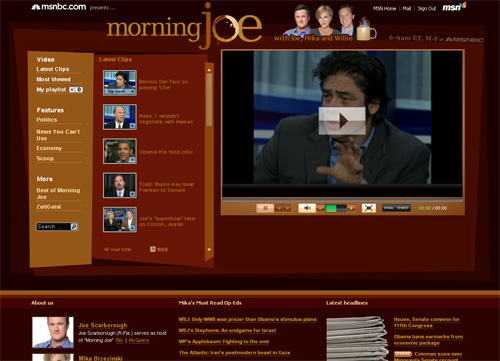 Not sure how long it's been live, but I noticed "Morning Joe" now has a branded video player-based site on MSNBC.com.
The new look takes its cues from the on-air graphics. Personally I think the "Morning Joe" graphics are some of the more creative ones MSNBC has (I especially like the coffee cup ring as the "o" in Joe's name and the earth-tone vertical lines against the white background), and I am a bit disappointed the look doesn't more closely match those.