CNN's eagle eye view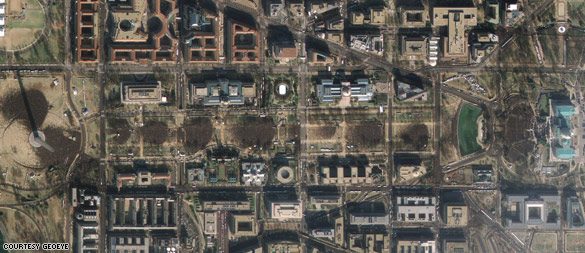 CNN has an exclusive eagle eye view of the mall 45 minutes before the swearing in.
Unlike their "moment," this really does captures the moment and shows how many people packed the Mall to see the new President. We would have liked to see a flash rollover where a before and after picture would be shown, much like what CNN has been doing on air, but this still has a big impact.
This is one piece of technology that was actually worth its price as it captures a unique view of a historical event.