CNN continues to update sets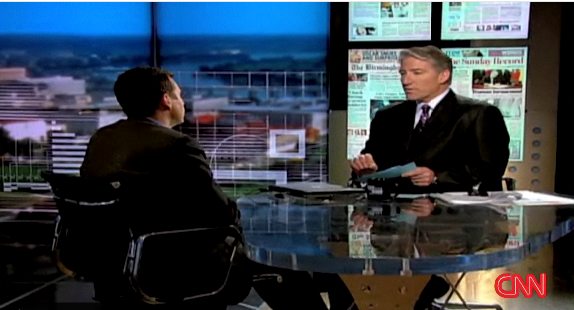 In the past weeks many new CNN shows have debuted causing them to scramble to find studios and sets to use. Recently launched State of the Union, D.L. Hughley Breaks the News and Issues all have debuted, moved, and then found new homes in "new" or "refreshed" spaces.
State of the Union takes over where Wolf Blitzer left off, using many elements used on Late Edition and The Situation Room. From the trademark city panels to a new "Magic Wall" for John King. Also added are the days newspapers, which add an interesting view behind King. The "refreshed" set features two massive monitors, one of which is a Perceptive Pixel touch screen.
The "refresh" keeps the former desk but with the Late Edition branding removed. Also the Late Edition branding has been removed from the glass.
Maybe The Situation Room will also refresh, so it can broadcast in HD, but only time will tell. Replacing those tired cube RP's with new monitors or a new RP would be very nice and make it work much better.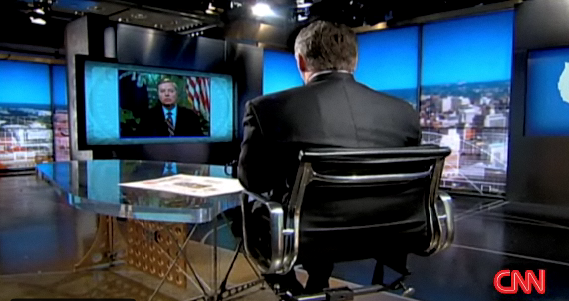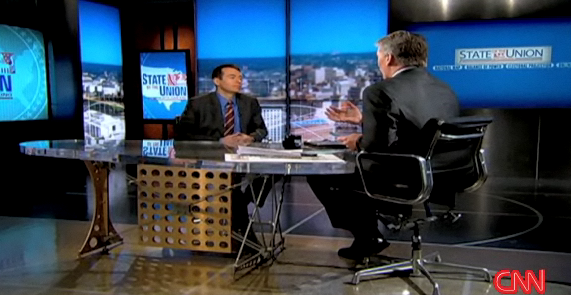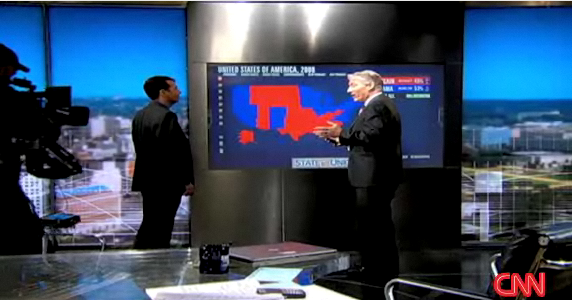 |
Issues with Jane Velez-Mitchell has also recently moved to a new home, the former set of Glenn Beck, with few changes made. This is now the third use of this set first used for Anderson Cooper.
DL Hughley Breaks the News has also began using a new set. Originally filmed in the CNN Communications Center (or the CNN Election Center), Hughley's show now has a "talk show style" set with a large couch and a full studio audience.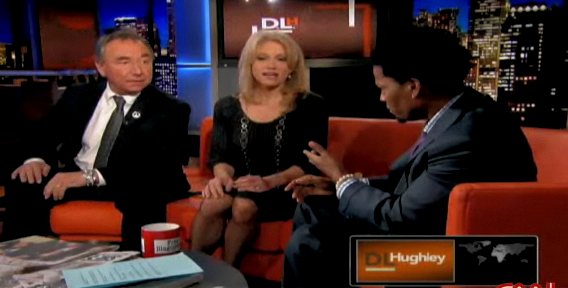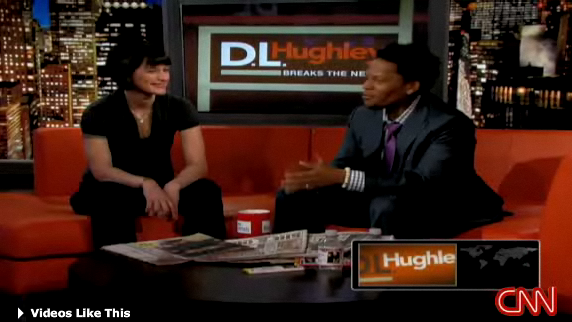 We are pretty sure this is another "refreshed" CNN set, but are not sure which one. If you know send NewscastStudio a blog tip to: blogtips@newscaststudio.com or post a comment.
Overall, CNN has a fair amount of studios and setups that it can utilize for new shows and events. This makes CNN's various locations very flexible for quick changes when new shows are launched. MSNBC now also has this flexibility with their main newsroom, but we wish they had some unique setups also.