Quick look: MSNBC's 'Five' graphics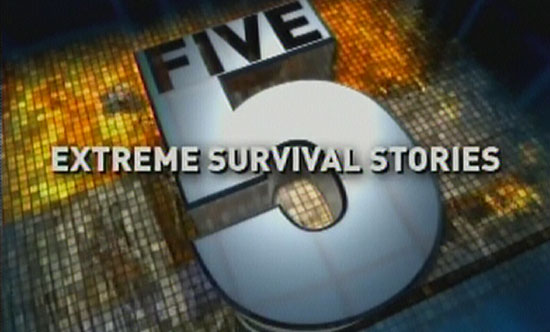 MSNBC has started airing a series of documentary-style specials under the "Five" banner. Each episode is subtitled with a line of descriptive text such as "Extreme Survival Stories," as shown above.
The graphical look for this series combines a numeral "5" with the number spelled out in the upper part of the figure. In the background, a checkered, mosaic style background adds depth and interest. Though not as complete or well thought out as other graphics packages on TV, it's still an interesting look.