615 composes new Web site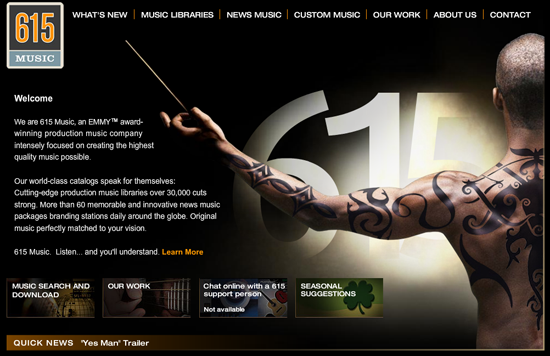 615 Music, the Nashville-based news and production music company, has unveiled a new Web site completed with a new branding direction.
The new site's design is based around their new image of music composers and figures, featuring a bold picture of a score conductor on the homepage from their Score Stage Series. The site retained most of the same content as their old site, with some tweaking still to be done. It appears some old information was reverted to, as some packages are now labeled their previous names.
The site also has more original music samples including over 75 samples of various works from trailer scoring Today show music.
Check out the new site and see if 615 Music is right for you at www.615Music.com