MSNBC debuts 'Ed Show' with set modifications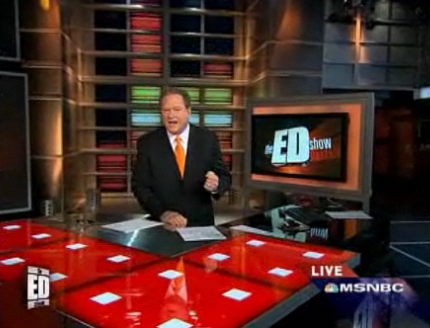 MSNBC's newest evening offering, "The Ed Schultz Show," debuted last night using the main MSNBC set in 30 Rock.
The color-changing walls in the newsroom are set to orange, the same hue used for "Morning Joe," while the tall LCD array that is often used to create the illusion of a window looking over Rockefeller Plaza was creatively used to display moving colored bars mimicking the spikes seen on an audio board, a subtle nod to Schultz's radio roots.
More pictures and information after the jump.
The set uses the same desk used for "The Rachel Maddow Show" (and formerly "Morning Joe"), but adds a bright red covering. The surface is a bit jarring and distracting and doesn't quite match the show's orange-ish hued graphics.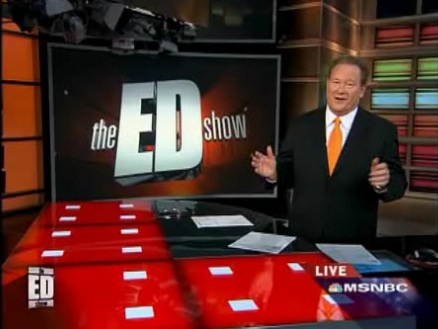 The show also makes use of what appears to be a slightly darker studio accented with orange-toned uplights on the walls. Also used extensively are the many rear projection screens and mobile plasma carts.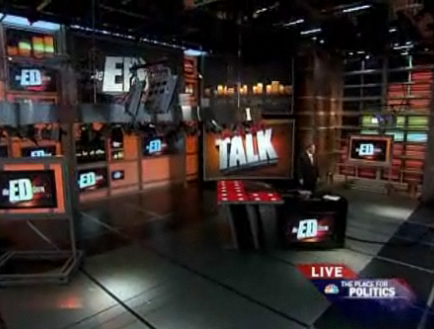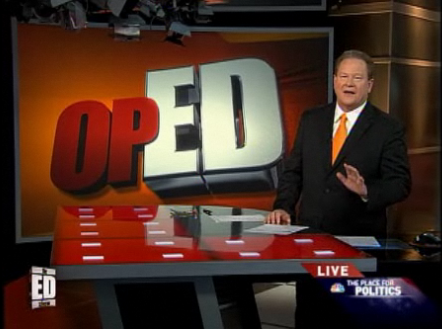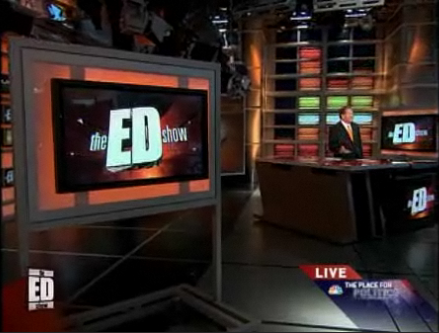 Producers are making liberal use of fancy camera moves similar to those seen on "The Rachel Maddow" show, often incorporating the studio's mobile plasma cars into sweeping shots.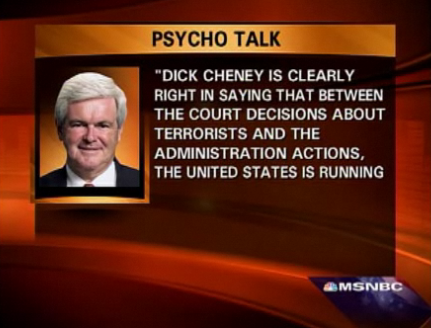 For graphics, the show uses an orange-hued design with a large 3D "ED" as a dominant element. It's interesting to note that lower-thirds aren't used as frequently as on other MSNBC shows, which often have some form of lower third up for almost the entire show, whether it be a one-line topic description or the full version. Also missing is the typical triangular corner on the left side of the screen, instead this space is occupied by a stacked version of the logo.
Video from the show: