Giant Octopus "dives in" to new site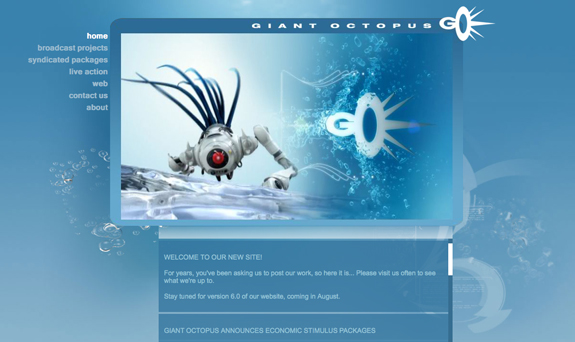 Giant Octopus, the Florida based motion graphics firm, has launched a non-flash site that includes a good number of videos and information. Previously, the GO site use to be rarely updated with little usable information. The company has now changed directions and has plans to continue to update the site. Another new site, version 6, is planned for August according to GO's homepage.
Also featured on GO's new site is a complete list of Syndicated packages available.
Visit Giant Octopus at giantoctopus.com