MSNBC adds account list to side of Twitter pages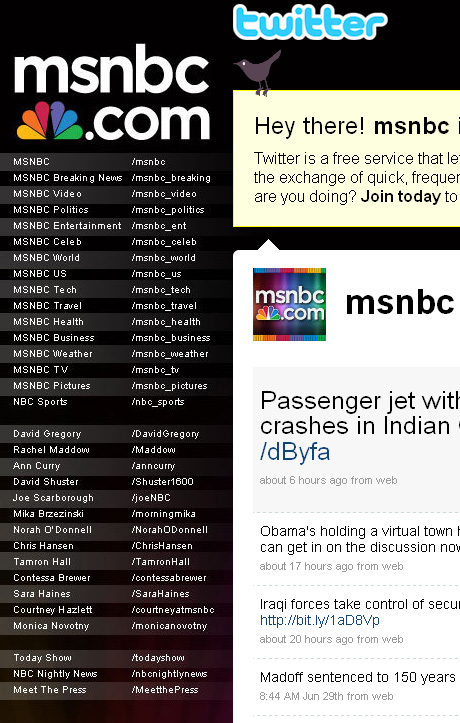 MSNBC has added a list of its various Twitter accounts to the side of its main Twitter pages. The list is broken into three broad categories: one for its various news feeds, one for personalities and one for shows.
It also appears this Twitter page has been set up correctly so the background doesn't repeat on extremely large screens, something we noted in an earlier post. It's interesting to note that David Shuster's account hasn't been updated (he used to use "Shuster1600" but users visiting that page are told  "David's real #twitter account is @DavidShuster. sorry for the confusion," a change obviously  brought on by the end of the "1600 Pennsylvania Avenue" show.
We also note that at least one MSNBC personality who tweets is missing: anchor Alex Witt.