MSNBC.com revamps stock quote pages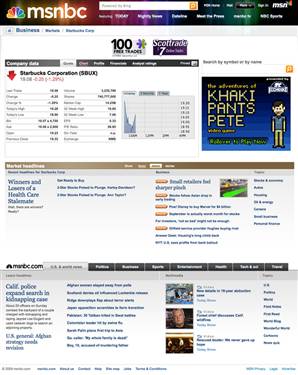 MSNBC.com is touting a new look to its stock quote pages, a change the site says is "long overdue."
The new pages include expanded stock quotes, charts, company profiles, financial information and analyst ratings, according to the site's announcement.
The new layout includes a tabbed panel that displays a wide range of information, ranging from current quotes to historical data and a company profile (see Google's page for an example).
Despite the new design, MSNBC.com's stock pages still lack the sleek look and cool features that many other sites offer, such as Google Finance, which features a helpful interactive stock chart that pairs news stories with historical data.