WPIX-TV preparing for new set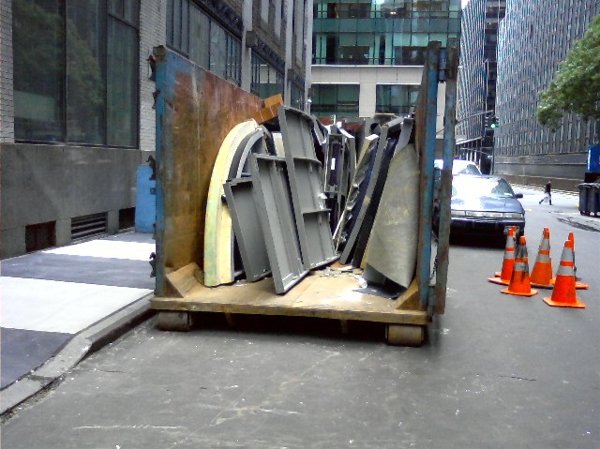 WPIX-TV, the New York based CW affiliate, is demolishing their current evening news set to make way for a new HD set. This change comes after the announcement of news director Karen Scott leaving WPIX-TV:
"Karen Scott, who for 16 years has been news director at WPIX/Ch. 11, is leaving Tribune-owned station.
The surprising move comes just a couple weeks before Ch. 11 is set to launch a new 6:30 newscast.  The station is also preparing to debut a look for its newscasts, including a new studio set-up."
While we wait for the new set, make sure to check out WPIX-TV's Facebook page for pictures of their old set and the demolition process.
The new WPIX-TV set debuts September 14:04
"FB Fans!!! You may notice that our set looks a little "different" right now…that's because we're building a BRAND NEW SET…keep checking this page for frequent updates! And don't forget to watch the PIX News at 630pm starting September 14."