'Meet the Press' site gets facelift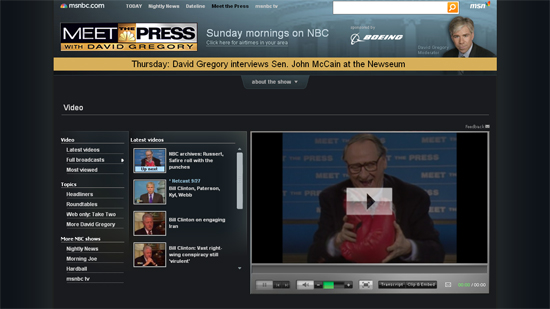 MSNBC has finally given its "Meet the Press" Web site a new look.
The new layout follows the video-focused design used for shows like "Countdown" and "The Rachel Maddow Show," but doesn't pack quite the punch as those sites. In fact, the look has a bit of a thrown together look — including a strange empty space near the top of the page.
Farther down the page are weekly archives that make use of an interesting visual: thumbnail photos of each guest. In addition, there is space devoted to moderator David Gregory's blog and social networking pages as well as links to other news headlines, transcripts and show info.
Near the bottom of the page is an interesting addition not seen on other MSNBC.com show pages — a few columns that feature logos and links to other NBC and MSNBC shows.