'Ed Show' now originating from 'news nook'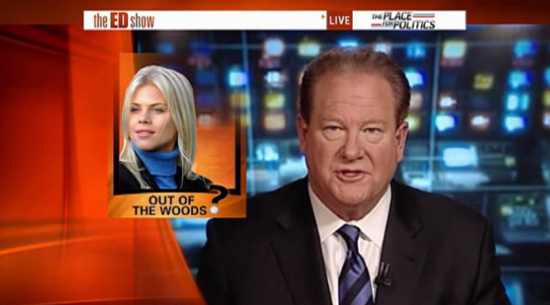 MSNBC's "The Ed Show," which debuted using the main MSNBC studio, has switched to broadcasting from one of 30 Rock's so-called "news nooks."
The program, which originally made creative use of the video wall in the far end of MSNBC's studio, now uses a video loop of a control room for its background. The background appears to be a modified version of the the one once used on "NBC Nightly News," with some branding added to the monitors. MSNBC fans will recall the video loop was actually captured at MSNBC's New Jersey studios during the middle of the night.
As we wrote earlier, the camera angles used for "NBC Nightly News" were modified after "The Ed Show" debuted, likely to avoid having Ed's rather colorful video wall showing up behind Brian Williams. However, "Nightly News" has resumed its normal, more straight-on shots of Williams.
One downside of this new arrangement, however, is that "The Ed Show" can no longer have in-studio guests, since the news nooks aren't really designed for this purpose. Instead, New York-based guests are typically seated on the main MSNBC set that still retains some of its "Ed" branding, albeit not on the tall video wall that appears in the "Nightly News" shots.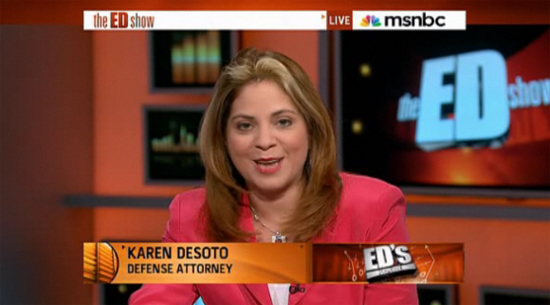 Update: TVNewser hears Ed is more comfortable with the smaller setup:
Schultz regularly broadcasts his show from Minneapolis with a similar setup and the network felt Schultz, who also hosts a daily radio show, seemed more comfortable in that type of an arrangement.