'Nightly Business Report' debuts new look and virtual set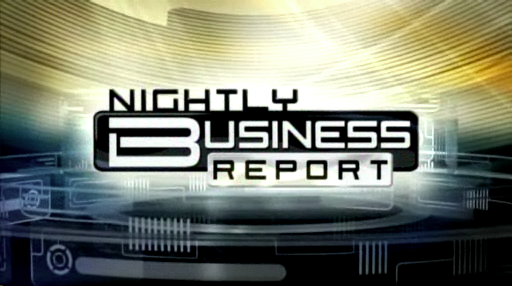 Broadcasting on PBS since 1979, "Nightly Business Report" debuted a new host, new modern look and virtual studio for the new year.
The new look, using yellows and blues with high tech flying parts is a vast change from the previous package. The new show has a sleek look that is very different for a PBS show.Before: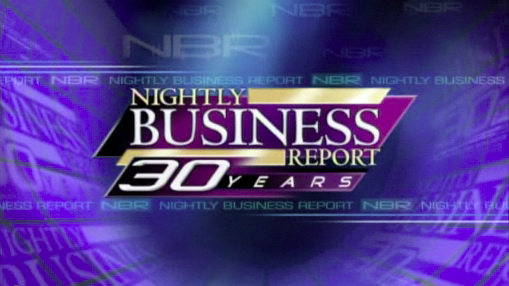 After: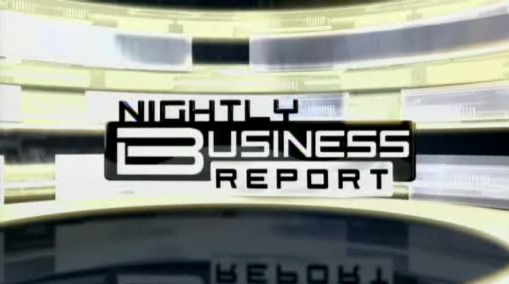 The new graphics and open are very polished and work well for the show. The new logo is interestingly designed and works for this business show.
New Virtual Studio: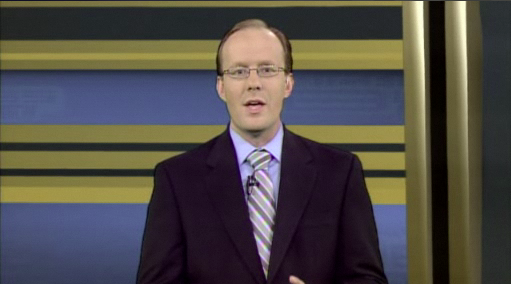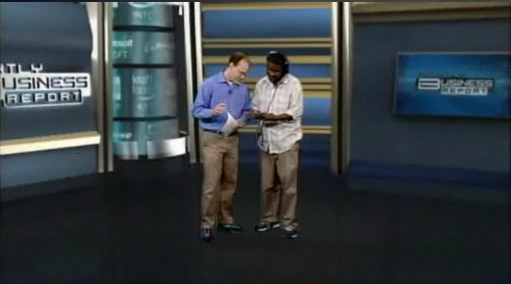 Instead of completing a 'hard set,' the show opted for a virtual studio. This is also an interesting choice by PBS. This choice could be motivated by costs, changes in technology and turn around time. The new studio works for the show, but a desk would have been nice…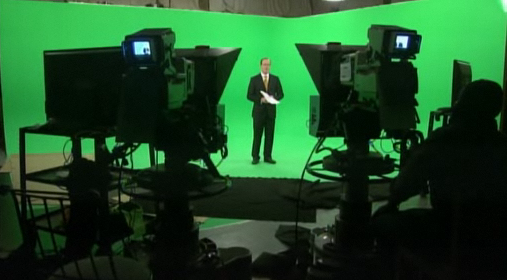 It is unclear at this time who is providing the real-time 3D technology.
View more screen caps of the graphics and set here.