Sacramento station gets refreshed look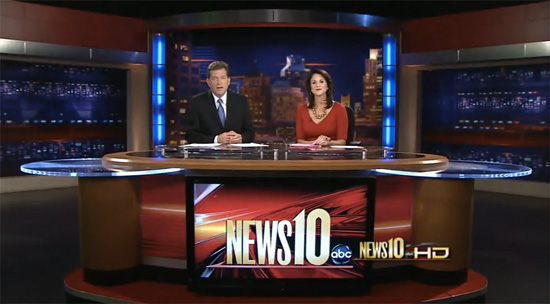 KXTV-TV, the ABC affiliate in Sacramento, Calif., has debuted HD news with a refreshed set from FX Group. See more photos and video clips after the jump.
The station, which previously received the red version of the Gannett Axis-powered graphics package, simplified its previous set, as seen in this clip, a bit:
The set's new backgrounds are now blue-toned instead of the red and oranges that coordinated with the graphics package that were previously used. These new backgrounds seem a bit flat, however.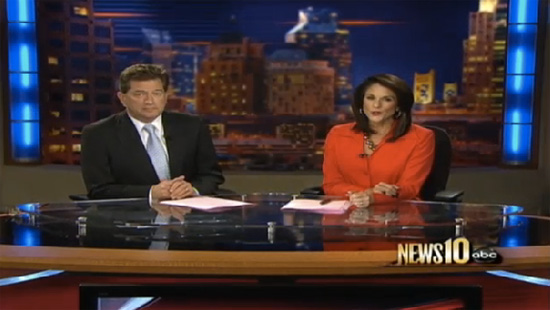 A nice addition to the set are the high-tech, bright-blue lighted columns and subtle uplights against some of the walls.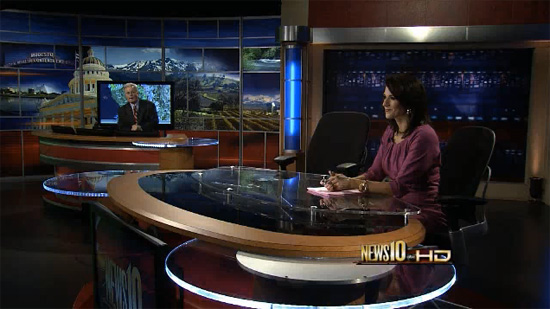 The set also adds a standup are to the left made of metal framework and graphical panels. This area that adds a nice, flowing expanse to the studio. It's also worth noting how the lower panels in this area are printed with a red-toned image that ties into the graphics package.
KXTV-TV has also posted a timelapse of the set installation.