Kansas City station hides JFK image in dura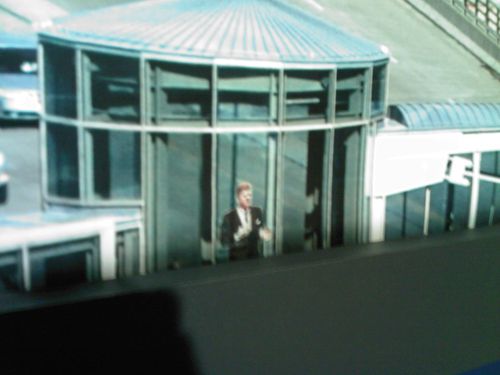 KCPT-TV, the public television station in Kansas City has some interesting "Easter eggs" on its set, writes TV Barn blogger Aaron Barnhart.
Barnhart was at the station's studios recently to appear on a Canadian program and noticed the name of one of the station's hosts, Nick Haines, Photoshopped on to the side of one of the buildings in the background. It turns out the back drop's designer looks to hide little things like this into his designs, including finding a way to work in an image of John F. Kennedy.
Read more and see more images here.