MSNBC to 'lean forward' with new campaign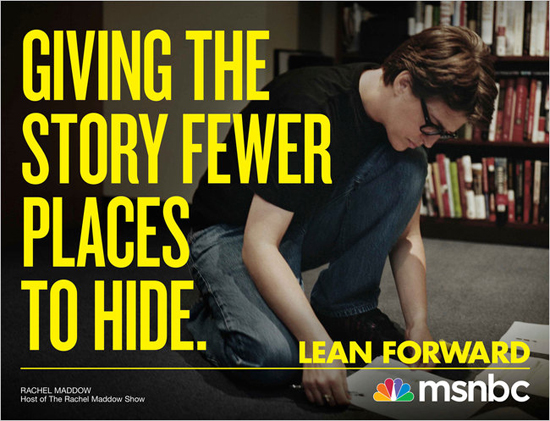 MSNBC has announced it will embark on a two-year campaign under the tagline "Lean Forward."
The slogan is meant to convey the channel's progressive political identity.
More images and video clips after the jump.
The new commercials were directed by Spike Lee and will run on MSNBC as well as other NBC Universal properties. Accompanying print materials will appear in publications such as The  New York Times and Slate and outdoor advertising on bus shelters is planned as well.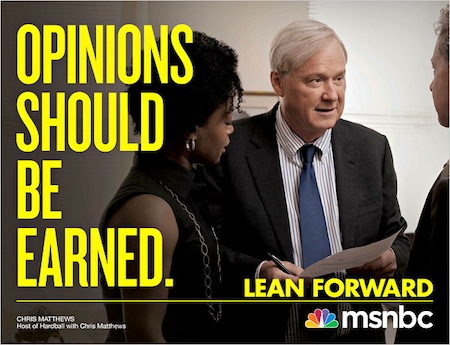 The slogan is apparently replacing the "A Fuller Spectrum of News," which any longtime reader of this blog knows was never a favorite of mine. The new slogan is an interesting choice for a news channel, but perhaps its simplicity and slightly off-beat sound might help make it stand out among other slogans. It's also interesting to note that the campaign is essentially based around the network's liberal slant.
Video clips:
What do you think of the new "Lean Forward" tagline? Vote below.