Phoenix station debuts new streetside studio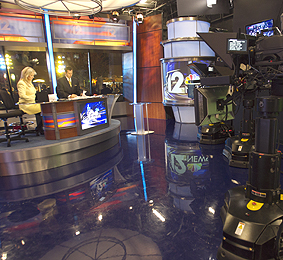 KPNX-TV, the NBC affiliate serving Phoenix, debuted its new streetside studio this morning.
The new home features a set from Jack Morton PDG similar to those found at other Gannett-owned stations, such as WXIA-TV in Atlanta.
The local newspaper, which is also owned by Gannett, has more coverage and the station has a photo gallery of the festivities surrounding the debut.