CNN neglects to update HTML title tag on 'In the Arena' blog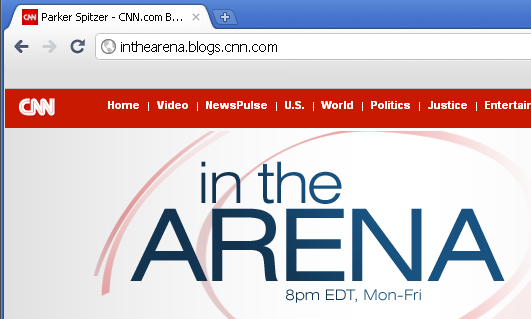 CNN switched over to the new "In the Arena" branding for the show's combination Web site-blog, but neglected to update the <title> tag in the HTML code that generates the blog pages, as of 8 a.m. this morning.
As shown in the screen capture above, the blog's address and logo have been switched to the new name, but the title of the page still reads "Parker Spitzer." The old name is contained in a special HTML tag that defines the title of the page. This is the text that's displayed in the top bar of browser windows but, more importantly, is also what search engines use when displaying search results.