Sabca Productions unveils new set design concept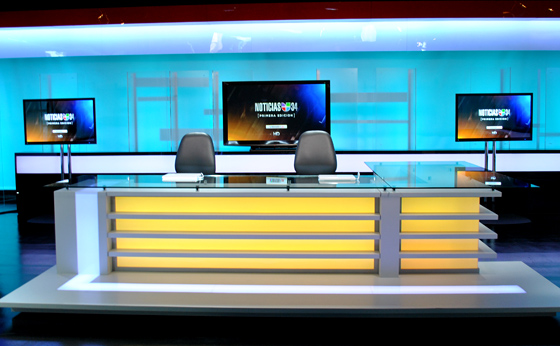 Sabca Productions has unveiled a new creative directory that centers around the "one design, many options" concept.
This new strategy is designed to meet the new demands required by HD television production and allows for quick and easy changes to colors, positioning and on-set graphics for various dayparts or programming news, ranging from morning news to a hard-hitting evening newscast or interview segment.
More photos and video after the jump.


Set designed under the new concept will offer stations a cost-effective solution for maximum return on investment, allowing for a single studio to be transformed for a variety of purposes.
KMEX-TV, the Univision affiliate in Los Angeles, is one of the first TV stations in the U.S. to have to be created under the concept.
To view more photos from KMEX-TV/KFTR-TV, visit SetStudio.