TV creatives return to NAB Show in 2011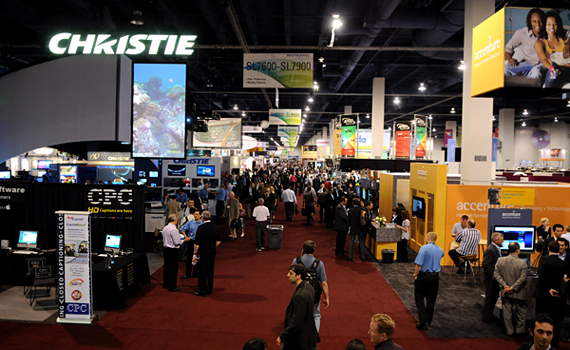 If you're attending the 2011 NAB Show, here's a list of where to find the various set design, motion graphic and music companies:
FX Group and Giant Octopus are in NAB Booth #C7222.
Devlin Design Group, VDO and 615 Music are available at "The Creative Suite" at the Renaissance Hotel in suite 1230.
PrimeTime Lighting Systems is in NAB Booth #C2455
Beat the Traffic is in NAB Booth #SU2302.
Non-Stop Music is in NAB Booth #SL8013.
615 Music is also at NAB Booth #SL9615.
Chryon is in NAB Booth #SL1520.
VizRT is in NAB Booth #SL5408.
The 2011 NAB Show begins April 9 and ends April 14. Other TV creatives will be available during the 2011 NAB Show in Las Vegas, but may not have a physical booth location. We recommend directly contacting them.