L.A. ABC station tries out Tumblr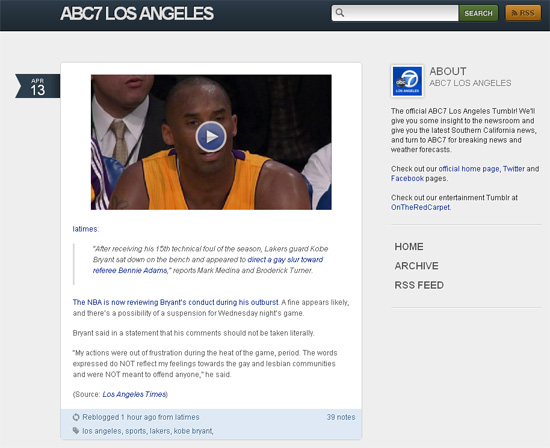 Los Angeles ABC O&O KABC-TV has launched a Tumblr page.
The microblogging site, which emphasizes ease of use and custom designs, lets users post text, images, videos, links, quotes and audio to a "tumblelog."
"We'll give you some insight to the newsroom and give you the latest Southern California news, and turn to ABC7 for breaking news and weather forecasts," the station says on its Tumblr page.
While many TV stations are firmly on board with social media services such as Twitter and Facebook, Tumblr hasn't quite broken into the graces of TV newsrooms.