W.V. station to add HD newscasts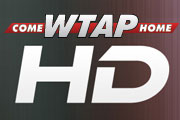 Parkersburg, W.V. station WTAP-TV will debut HD newscasts Sunday, May 29 at 11 p.m.
The station reports via its website that it has been preparing for HD news for years — a process that began when Grey Television, the station's parent company, decided to launch a MyNetworkTV and Fox affiliate out of the same master control room. The equipment purchased for this addition was selected with HD in mind.
The station, an NBC affiliate, is also moving to an automated, robotic camera system and adding upgraded graphics equipment.