CNN provides online, mobile stream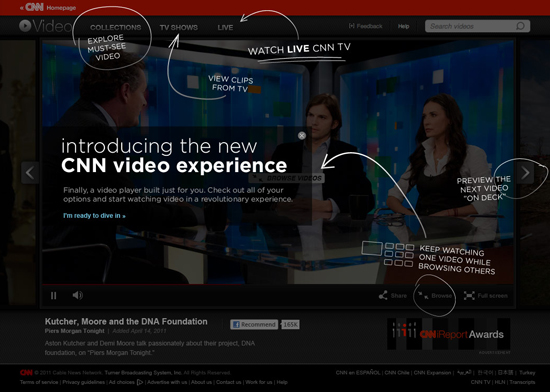 CNN has become the first cable news network to make its on-air stream available entirely online.
The stream is, however, only available to subscribers of select cable and satellite providers, including Comcast, Dish Network (though the Dish authentication was not working when we tested it), Cox, Verizon, AT&T and SuddenLink. Ironically, Time Warner Cable is not supported. In addition to the main CNN feed, a separate feed of sister network HLN is also available.
The service is available from both Web browsers and mobile devices, including the iPad and iPhone.
The network has bundled the live stream feature into its main video page, allowing users to quickly jump between archive and featured video clips and, if available, live streams.
CNN is also heavily promoting the streams with a rather lengthy paragraph at the beginning of many stories on CNN.com, givings users times of live coverage related to the story.
Give the new video page a spin here.