'Today' makes use of light to create dramatic backgrounds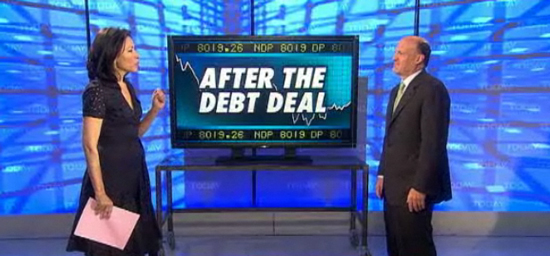 For some time now, the "Today Show" has been using some impressive lighting effects to jazz up part of its studio and, while hardly a new concept, it does illustrate how just simple simple lighting tricks can bring a whole new look to a set.
Using what appears to be combination of gobos and gels, "Today" has been casting bright, bold swashes of color and shapes across a row of graphical panels in Studio 1A.
Normally simple simple-transparent backgrounds emblazoned with the show logo, the panels allow part of the streetside action to show through. Some variation of these panels have been used on "Today" for years in the area that sits just to the left of the main anchor area. This flexible area is used for everything from standup interviews, food demonstrations, fashion shows and live musical performances.
It was also, incidentally, where the so-called "Octomom" and her children were interviewed by host Ann Curry while the kids rough housed around the set and some equipment.
One of the most impressive effects is the lighting most commonly used for financial related segments, seen above, which features a great sense of perspective and dimension. This same effect has also been done in green.
Another variation, seen below, adds visual interest with arcs of color and texture.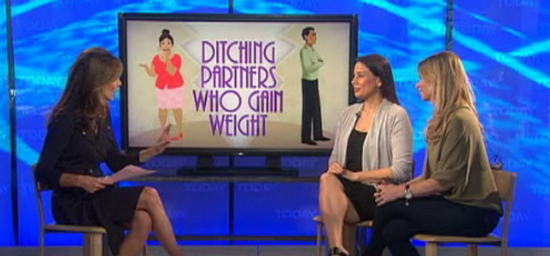 Some more simple variations have also been used for years, like this one shown below, but still prove the point that even subtle changes are a great way to add interest.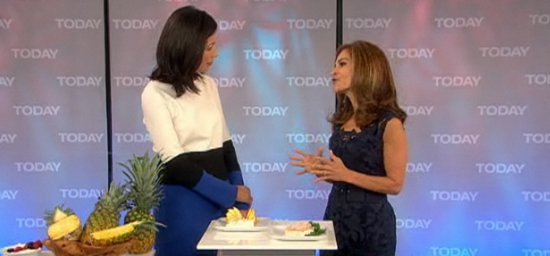 These techniques can easily be applied to any area of a set, whether it be news, sports, interview or multipurpose. Even just a subtle splash of color or texture from a gobo added to a duratran or other background element can give the area a whole new look.
Color is also a great way to convey emotion and a sense of urgency to stories since cooler colors tend to be more soothing while bright tones give off a more urgent feel. Adding hues of color is also a way to add a bit of timely fun to a background — such as green on St. Patrick's Day, oranges on Halloween or the local team colors after a big victory. In addition color can also be used to reinforce the topic of a segment. Like "Today" has done, green is a good choice for topical segments on money and financial matters or environmental stories.